2020 Kia Forte vs 2020 Nissan Sentra in Mississauga ON
401 Dixie Kia
|
2020 Kia Forte vs 2020 Nissan Sentra in Mississauga ON
Vehicle Overview
Car shoppers in Mississauga Ontario have firm expectations for their next vehicle, and these expectations often cover factors like features, abilities and value. The 2020 Kia Forte is a compact car with appealing style, and it entered its current generation last year. Because of this, it has a current, fresh vibe with coveted features. It may be viewed in comparison to the 2020 Nissan Sentra, which is also a compact car. With an initial comparison of the base MSRP for the 2020 Kia Forte vs 2020 Nissan Sentra, you will quickly discover that the Forte is considerably more affordable than the Sentra. This is only the first of many differences between these two top models.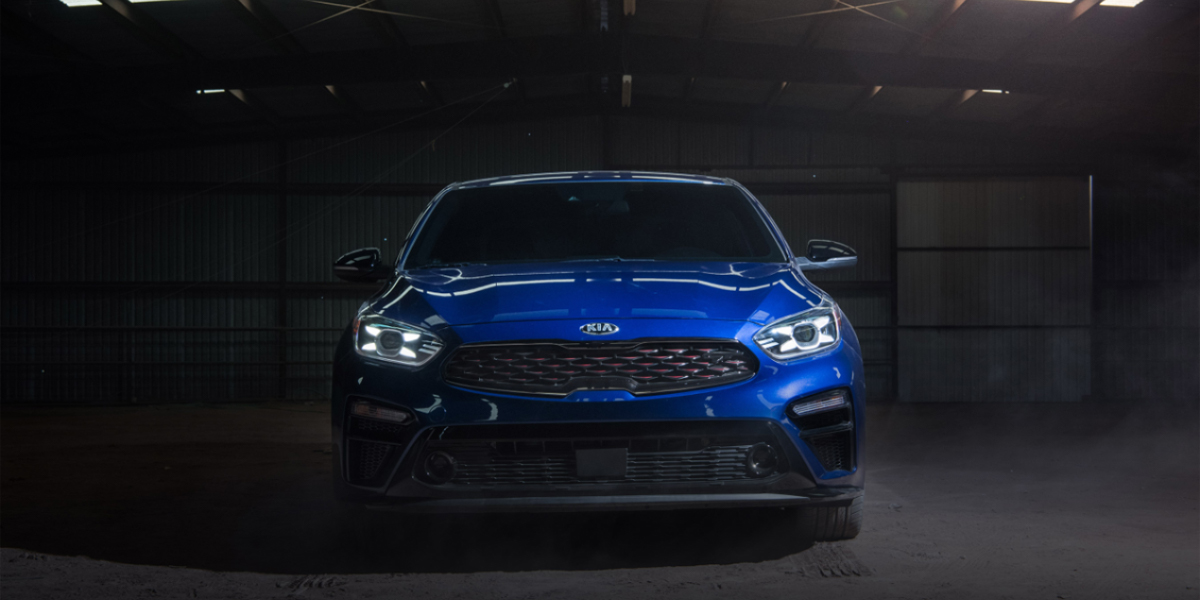 Exterior – 2020 Kia Forte
With a quick look at exterior designs, additional differences between the Forte and the Sentra are immediately discovered. The 2020 Forte eliminates the S trim and adds sporty GT and GT-Line options to the mix. These new trims have an athletic edge with red diffuser accents, a rear spoiler, red grille inserts and other head-turning features. Across all trims, you can admire the Forte's flawless curves that flow without interruption across the hood and throughout the sides. The LED headlights have an X-style accent feature, and their angled placement highlights the hood's definition. The 2020 Sentra, on the other hand, has an expected grille with chrome and black coloring. Some trims have a monotone body color scheme, and others have two colors. The hood carries two areas of definition that directly flow into the top of the grille.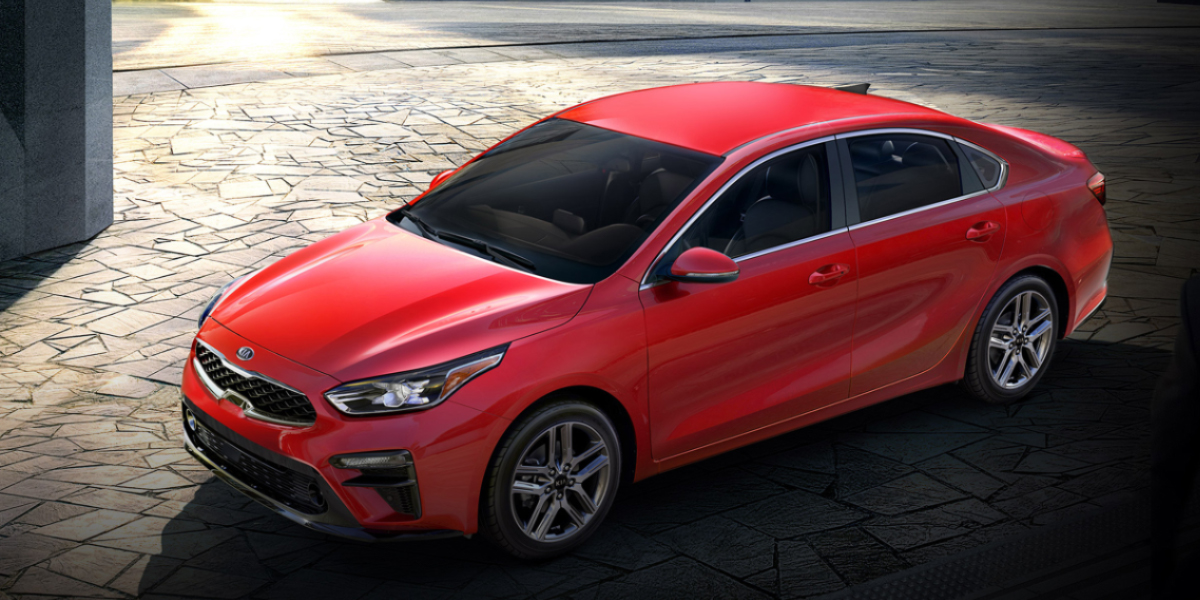 Interior – 2020 Kia Forte in Mississauga ON
The interior of the 2020 Forte has been designed and outfitted with comfort and convenience in mind. The spacious cabin easily accommodates five adults with heat and power functions in the front row and with a folding seatback in the second row. The flat-bottom steering wheel has several mounted controls, and it sits in front of the driver's gauges. Equipment includes a push-button starter, a floating screen for the infotainment system equipment, a quality audio system, a power sunroof, a navigation system, smart device integration and other preferred features. In the 2020 Nissan Sentra, the small display screen for media functions sits at a slight angle and is placed over three round air vents. This screen includes button and rotary knob functions. Analog display gauges, a manual climate control system, USB ports, cupholders, power windows and other equipment are also included in the Sentra.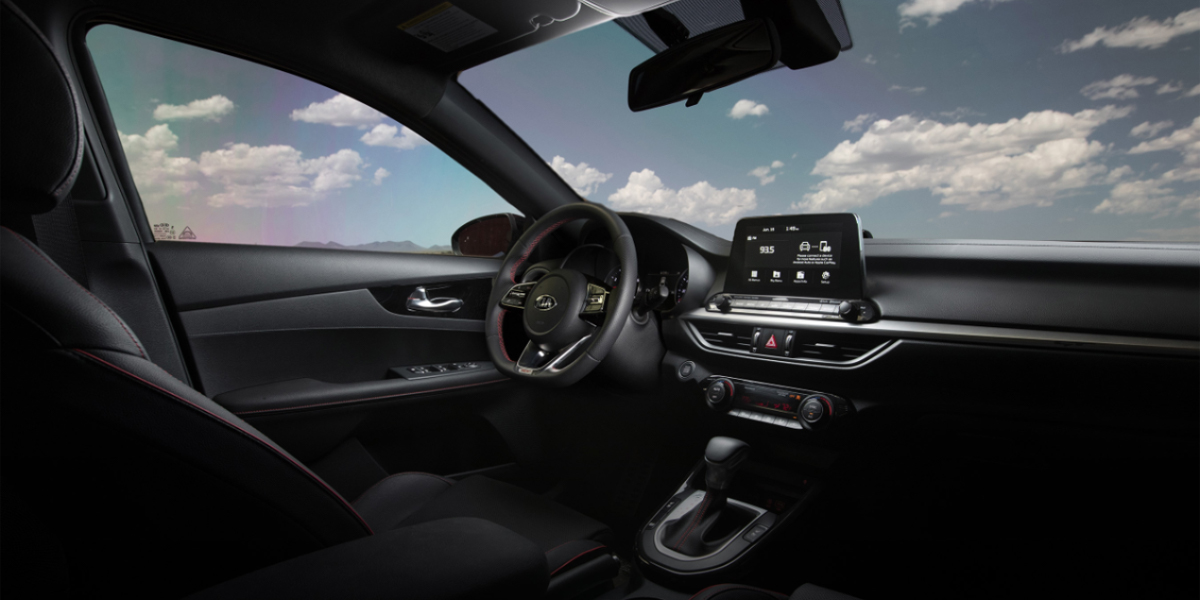 Mechanical – Forte specs in Mississauga
Continued comparison of the 2020 Kia Forte vs 2020 Nissan Sentra takes you to these cars' performance abilities. The Kia Forte is available with two powertrains, and the Sentra is offered with only one engine option. At the base trim level, the Forte delivers comparable horsepower to the Sentra's output. However, the Forte is also available with a turbocharged 1.6-liter, 4-cylinder engine that generates 201 horsepower. One of these trims has a 6-speed manual transmission, and the other is equipped with a 7-speed auto dual-clutch transmission with paddle shifters. They both have a sport-tuned dual exhaust system and an upgraded suspension system.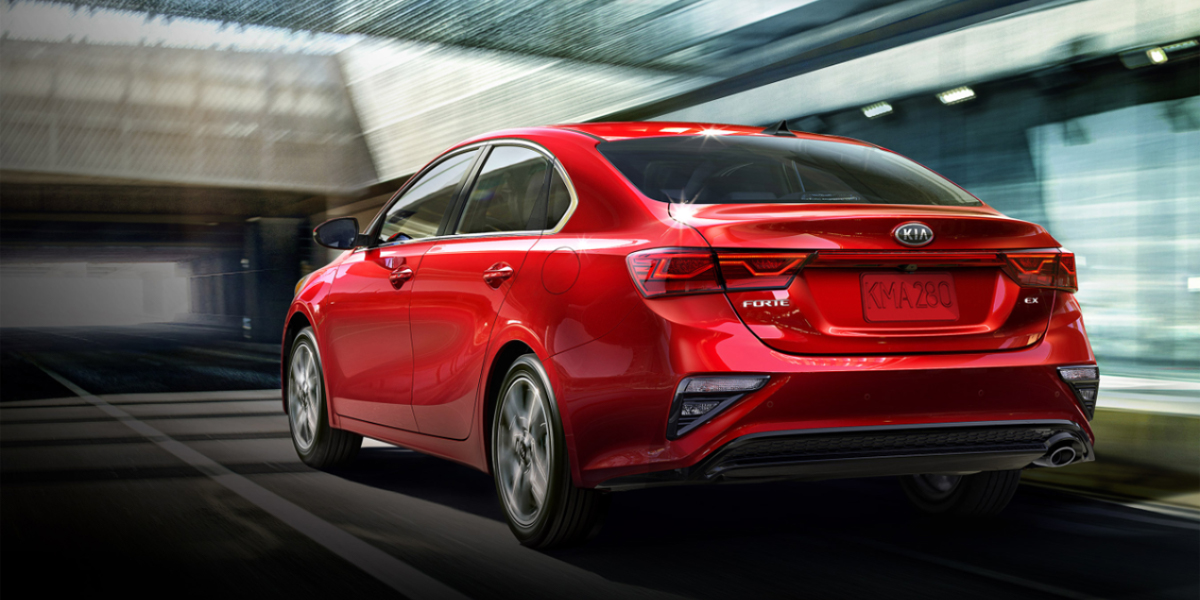 Contact Us Today – Forte specs in Mississauga ON
At 401 Dixie Kia, we want to help you finalize your review of the 2020 Kia Forte vs 2020 Nissan Sentra, and the best way to do that is to get you on the road to compare the Forte's two powertrains. Visit our dealership in Mississauga Ontario today to get to know more about the 2020 Forte.
*This article is for informational purposes only, please contact the dealership for the latest information.
Disclaimer
By submitting your email address or phone number, you allow us, 401 Dixie Kia, to include you on our contact lists to send you information about our products, services and promotions. You may revoke consent at any time by clicking on the "Unsubscribe" link in your email.