2020 Kia Sportage vs 2020 Nissan Rogue in Mississauga ON
401 Dixie Kia
|
2020 Kia Sportage vs 2020 Nissan Rogue in Mississauga ON
Vehicle Overview
The 2020 Kia Sportage has arrived at your local Kia dealership serving Mississauga Toronto Ontario, and with it comes an updated exterior, an expanded standard equipment package and new technologies, including adaptive cruise control. A chief competitor of the Sportage is the 2020 Nissan Rogue, and some of the most common questions we get at 401 Dixie Kia have to do with 2020 Kia Sportage vs 2020 Nissan Rogue comparisons. In order to answer these questions and help area drivers learn about the Sportage, let's explore how these two nameplates stack up against one another in various categories.
Exterior – 2020 Kia Sportage
The 2020 Nissan Rogue features the same exterior style that was introduced when the second generation launched with the 2014 model year. The fourth-generation Sportage was launched in 2017, and Kia is already restyling the front and rear ends to ensure a sleek and modern aesthetic. The Sportage has a 105.1-inch wheelbase and measures 176.4 inches long. The height is 64.4 inches and the ground clearance measures 6.4 inches. The Rogue is a bit longer with a 106.5-inch wheelbase and an overall length of 184.5 inches. The height is 68.0 inches and the ground clearance measures 7.8 inches.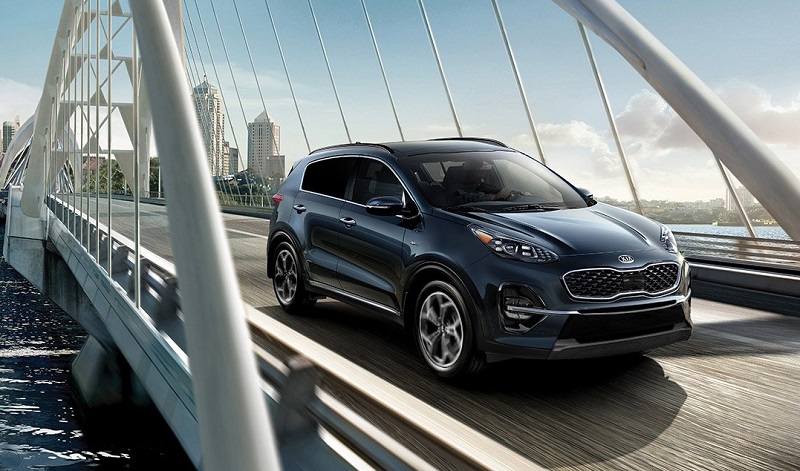 Interior – 2020 Kia Sportage in Mississauga ON
The Kia Sportage is by design one of the smaller crossovers on the market. Nissan has gone in the other direction with the Rogue. Both seat five passengers, and while the Rogue has more passenger volume on paper, the Sportage actually delivers a better rear passenger experience: 39.1 inches of headroom and 38.2 inches of legroom compared to 38.5 and 37.9 inches, respectively. Although Nissan sacrifices rear seat comfort, it does put that space to good use when it comes to cargo. The Rogue offers 42.6 and 68.9 cubic feet, and the Sportage offers a respectable 30.7 and 60.1 cubic feet.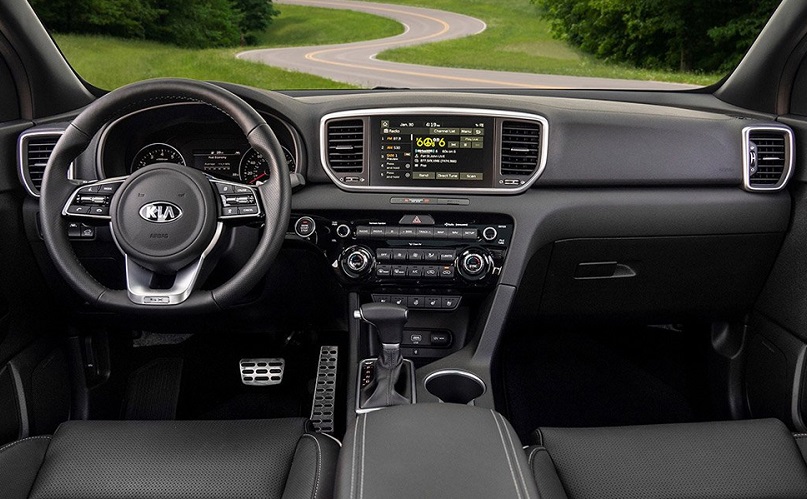 Mechanical – Sportage specs in Mississauga
The Sportage by Kia and Rogue by Nissan are similar in that front-wheel drive is the standard configuration but all-wheel drive is an option at all trim levels. A notable difference is that the Rogue is available with just one powertrain whereas Kia also offers a turbocharged option. Nissan mates a 2.5-liter four-cylinder engine to a continuously variable automatic transmission. That engine makes 170 horsepower and 175 pound-feet of torque. Kia, on the other hand, mates a 2.4-liter four-cylinder to a six-speed automatic, and that engine makes 181 hp and 175 lb.-ft. If you want even more power and towing capability, the SX Turbo features a 2.0-liter turbocharged i4 that doles out 240 hp and 260 lb.-ft.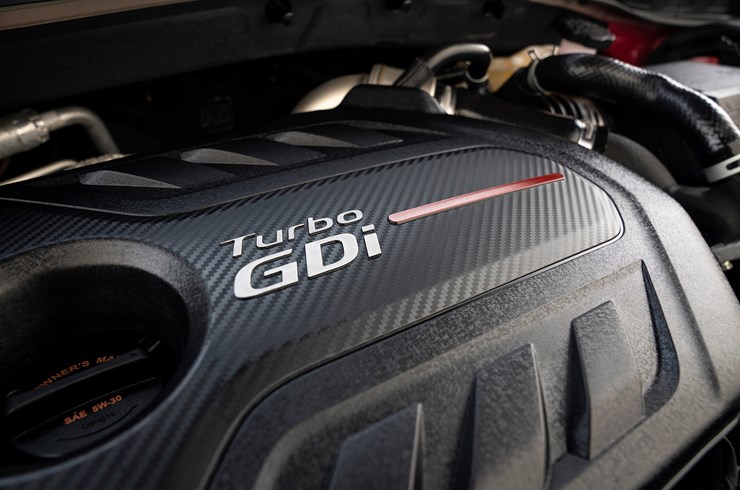 Technology – Sportage specs in Mississauga ON
The Sportage features the Kia Uvo infotainment system, which is among the newer and more advanced implementations on the market. Nissan offers Nissan Connect, which is serviceable but not as refined or feature-rich. Kia's multimedia setup includes an 8-inch color HD touchscreen, a rearview camera, Bluetooth, Android and Apple support and a six-speaker sound system with a USB port. Nissan offers a similar package but with just a 7-inch color touchscreen. The base driver assistance group on the Rogue includes blind-spot monitoring, forward collision mitigation and lane keeping assist. ProPilot Assist, which adds smart cruise control and lane centering, is optional on the SV and standard on the SL. Drive Wise is similar but adds pedestrian detection and offers smart cruise control as early as the up-level S.
Standard Equipment – 2020 Kia Sportage dealer
The crossover segment is highly competitive. Nissan seeks to distinguish the Rogue with what may be best-in-class cargo capacity. Kia seeks to distinguish the Sportage with a standard equipment package that isn't just notable at this price point but impressive in general. The standard package includes a 181-horsepower engine, an 8-inch touchscreen, forward collision mitigation with pedestrian detection, selectable driving modes and an advanced driver information display. The Rogue features a 170-hp engine, a 7-inch touchscreen and forward collision mitigation.
Contact Us Today
The 2020 Kia Sportage is available to test-drive now, and you can do that at your convenience by visiting your local Kia dealership serving Mississauga Toronto Ontario. No appointment is required. If you have questions not answered by our 2020 Kia Sportage vs 2020 Nissan Rogue comparison, we invite you to call us. We'll be happy to answer those questions over the phone. We're also available via the 401 Dixie Kia website. You can shop all Sportage models, request quotes, apply for financing and much more.
*This article is for informational purposes only, please contact the dealership for the latest information.
Disclaimer
By submitting your email address or phone number, you allow us, 401 Dixie Kia, to include you on our contact lists to send you information about our products, services and promotions. You may revoke consent at any time by clicking on the "Unsubscribe" link in your email.