2020 Kia Sportage vs 2020 Nissan Rogue near Toronto ON
401 Dixie Kia
|
2020 Kia Sportage vs 2020 Nissan Rogue near Toronto ON
Vehicle Overview
Today's SUV shoppers near Toronto Ontario often search for the ideal blend of value, style, features and performance as they prepare to make a purchase. For a few decades, the Kia Sportage has been preferred by many local drivers, and the 2020 Sportage may be more appealing than ever. This is because it has a few new features as well as updated styling across the interior and exterior. The Nissan Rogue is in the same auto class as the Sportage, and it has been offered since 2007. A comparison of the 2020 Kia Sportage vs 2020 Nissan Rogue is essential so that you can make a well-informed selection.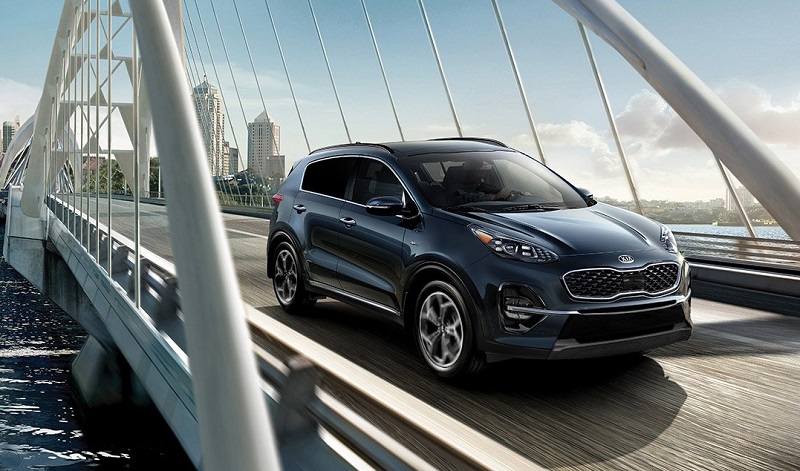 Exterior – 2020 Kia Sportage
The 2020 Kia Sportage and the latest Rogue model are 5-passenger SUVs with significantly different approaches to exterior design. The updated exterior of the Sportage gives this compact crossover SUV an aggressive, sporty look that has irresistible appeal. This is defined by a bowtie-like grille, a horizontal lower air vent and sharp foglamp portals that all have black coloring. The multi-elemental headlights have a triangular look with rounded corners, and they lay back against muscular front fenders. The dramatic swoop down the hood combines with deep contouring throughout the sides to emphasize the Sportage's modern appeal. Its exterior features include updated taillights with a bar-style element, a power liftgate, dual exhaust tips and lower-body molding. In comparison, the 2020 Nissan Rogue carries the same U-shaped grille design that is common across all Nissan models today. The LED headlights come to a point to emphasis the angle of grille. The hood and sides have modest definition. Exterior gear on the Rogue includes a rear spoiler, remote access, chrome accents and available foglamps.
Interior – 2020 Kia Sportage near Toronto ON
Continued comparison of the 2020 Kia Sportage vs 2020 Nissan Rogue takes you inside their cabins. They share features like a climate control system, a sound system, mounted steering wheel controls, power-adjusting front seats, a split-folding seat in the rear and more. The Sportage, however, has a graceful design that blends horizontal flow with subtle curvature throughout the dashboard. For added flair, the 8-inch infotainment system's screen and the air vents are accented with a metallic surround. Other interior features include cruise control, hands-free Bluetooth technology, Apple CarPlay, Android Auto, USB ports and more. In the 2020 Nissan Rogue, on the other hand, the dashboard has a layered look. The top section carries two central air vents and has a different color than the lower section. Its features include Apple CarPlay, Android Auto, rotary knobs for the climate control system and a few additional features.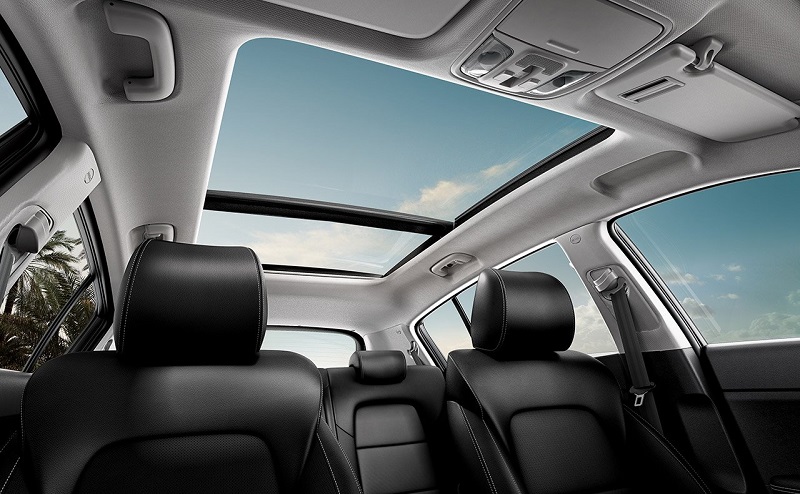 Mechanical – Sportage specs near Toronto
The Sportage for 2020 is offered with two distinctive powertrains. The lower three trims are powered by an inline-4, 2.4-liter engine that gives you up to 181 horsepower. The SX Turbo is the top trim for the 2020 Sportage, and it is outfitted with an inline-4, 2.0-liter turbo engine to generate 237 horsepower. All four Sportage trims for 2020 are also equipped with a Sportmatic 6-speed automatic transmission with overdrive. The 2020 Rogue, on the other hand, is loaded with the same powertrain across its three trims. This is a 4-cylinder, 2.5-liter engine with a continuously variable transmission, and it offers 170 horsepower.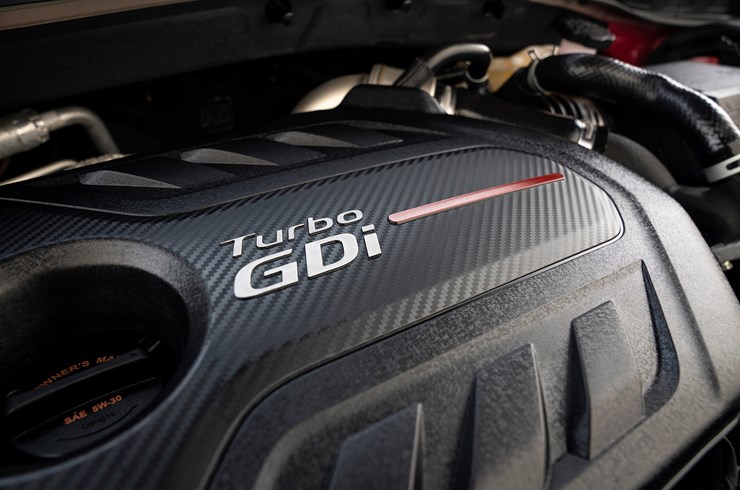 Test Drive – Sportage near Toronto ON
You can finalize your comparison of the 2020 Kia Sportage vs 2020 Nissan Rogue with a visit to 401 Dixie Kia. When you stop by our dealership near Toronto Ontario, you will have the opportunity to appreciate the Sportage through a test drive and to get educated answers to your questions. Visit our Kia dealership today.
*This article is for informational purposes only, please contact the dealership for the latest information.
Disclaimer
By submitting your email address or phone number, you allow us, 401 Dixie Kia, to include you on our contact lists to send you information about our products, services and promotions. You may revoke consent at any time by clicking on the "Unsubscribe" link in your email.