2020 Kia Sportage vs 2020 Toyota RAV4 in Mississauga ON
Vehicle Overview
The Kia Sportage and the Toyota RAV4 are compact crossover SUVs that both have more than 25 years of history on the road. Some drivers view these models as being fairly comparable because of these basic similarities. However, their differences are profound. This begins with the Sportage's base MSRP being substantially lower than the RAV4's entry-level price. What are the other differences that you need to be aware of as you compare the 2020 Kia Sportage vs 2020 Toyota RAV4?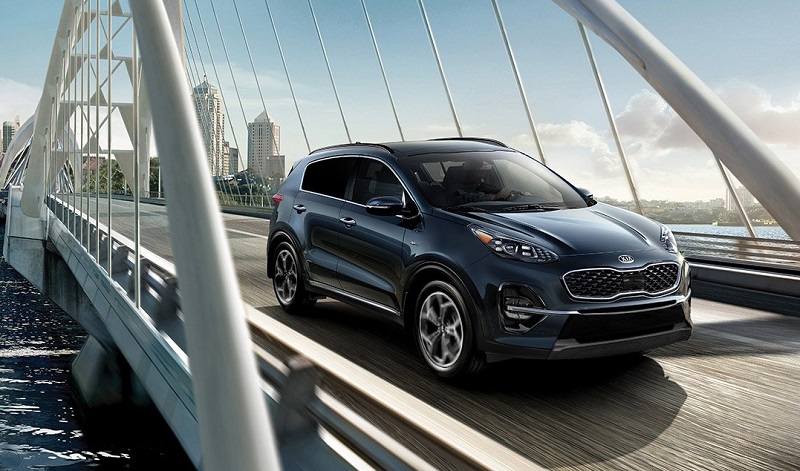 Exterior – 2020 Kia Sportage
Initially, your attention may focus squarely on the exterior styling and features for these models. The 2020 Kia Sportage has true character with bold angles and fluid flow visible from every angle. The nose has a strong angle with fascinating definition above the teardrop-shaped LED headlights. The bow-shaped grille is accented with chrome, and it sits over a linear element with a metallic finish. This bar connects to the two foglamp ports and is mounted on top of a front skid plate. The Sportage's additional features on the exterior may include a roof spoiler, a power liftgate, integrated turning signals in the side mirrors and other gear. The 2020 RAV4, on the other hand, has more rigid styling. The hood is relatively flat, and the sides and front fascia have bulging definition. The wheel wells have a squared-off look. Pointed headlights, molded rear lights and heated side mirrors are some of the RAV4's other exterior features at some or all of the 2020 trim levels.
Interior – 2020 Kia Sportage in Mississauga ON
The Sportage's modern interior is designed to promote a superior experience for the driver. From the flat-bottom, heated steering wheel to the angled center console and center stack, the Sportage's design places all essential controls and features within hand's reach. Equipment in the Sportage includes an auto climate management system, sport pedals, heated seats, a panoramic sunroof, Apple CarPlay, wireless device charging, a Harman Kardon sound system and other gear. In comparison, the interior of the 2020 RAV4, has a more traditional look and feel through the front end. The center stack and console are mounted squarely between the front passenger and driver. A floating display screen sits on top of the stack, and climate control functions are placed below the screen. The 2020 Toyota RAV4 also comes with a standard or JBL sound system, controls mounted to the steering wheel, a standard gear selector mounted to the right of several driving functions and more.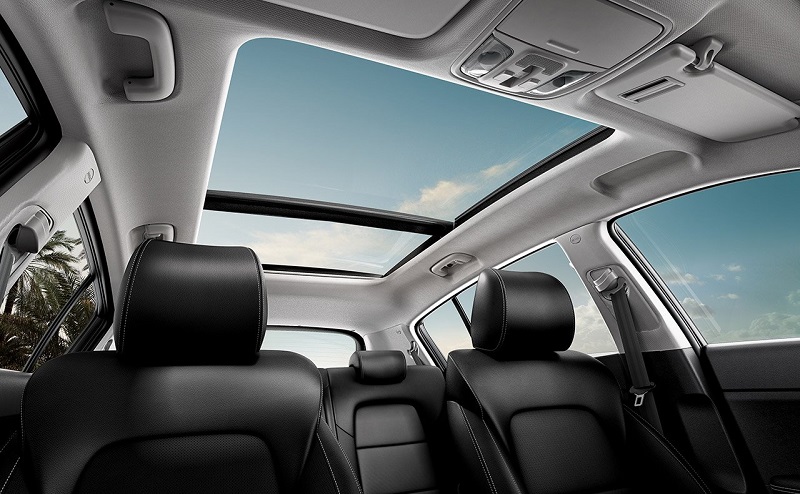 Performance – Sportage specs in Mississauga
Continued review of the 2020 Kia Sportage vs 2020 Toyota RAV4 takes you to their on-the-road performance abilities. The Kia Sportage is sold with two engine possibilities across the trim line. The premium engine is a 2.0-liter, I-4 turbo gas engine. With front-wheel drive, it gives you 240 horsepower. If you choose an all-wheel drive drivetrain, you can appreciate 237 horsepower. The Sportage is also equipped with high-performance dampers, power steering, front gas shock absorbers and other equipment. The 2020 Toyota RAV4 is offered with a gas engine and a hybrid engine. The 2.5-liter gas engine is offered only with front-wheel drive. It produces 203 horsepower. If you prefer to drive the hybrid version of the RAV4, you will have access to 219 net horsepower.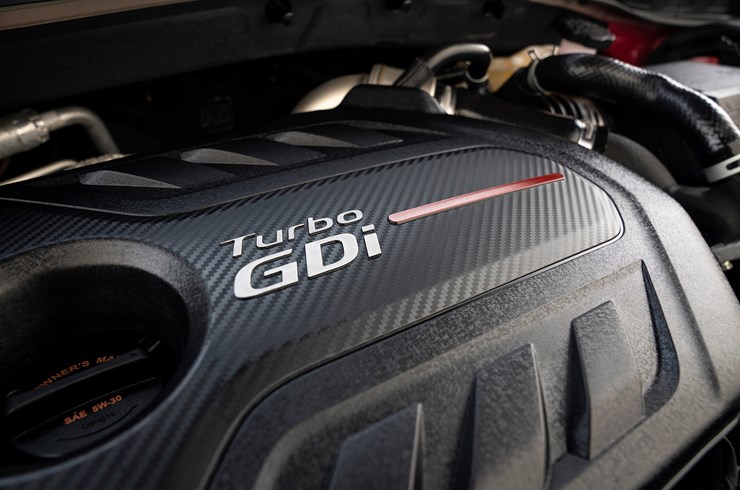 Safety – 2020 Kia Sportage dealer
Almost every Sportage trim for 2020 has the same excellent array of standard safety features. These features include a driver attention warning, blind spot collision, lane keep assist, pedestrian detection, forward collision avoidance, smart cruise control, airbags, LATCH equipment for child safety and several other features that you will appreciate each time you head out for a drive. The 2020 Toyota RAV4 has some variation in safety features across the trim line. For example, only select trims have a blind spot monitor, parking assistance, a rear cross-traffic alert, a vehicle proximity alert and other equipment.
As you continue your comparison of the 2020 Kia Sportage vs 2020 Toyota RAV4, you need to visit with our associates at 401 Dixie Kia serving Mississauga Etobicoke Brampton Toronto. When you stop by to speak with our sales reps, you will be able to explore the features and design elements across the full Sportage trim line. You can also test drive both of the Sportage's engines to appreciate this SUV's exciting on-the-road capabilities.
*This article is for informational purposes only, please contact the dealership for the latest information.
Disclaimer
By submitting your email address or phone number, you allow us, 401 Dixie Kia, to include you on our contact lists to send you information about our products, services and promotions. You may revoke consent at any time by clicking on the "Unsubscribe" link in your email.