Vehicle Overview
The Toyota Highlander has been a coveted SUV for drivers in the Toronto area for more than two decades. It is known for rolling modern technologies and power into an appealing body style. The 2020 Kia Telluride is an all-new model that is in the Highlander's auto class, so a detailed comparison is in order. These are both three-row SUVs that are comparably priced, but they have critical differences that will immediately stand out to you during a model comparison. Are you ready to compare the 2020 Kia Telluride vs 2020 Toyota Highlander?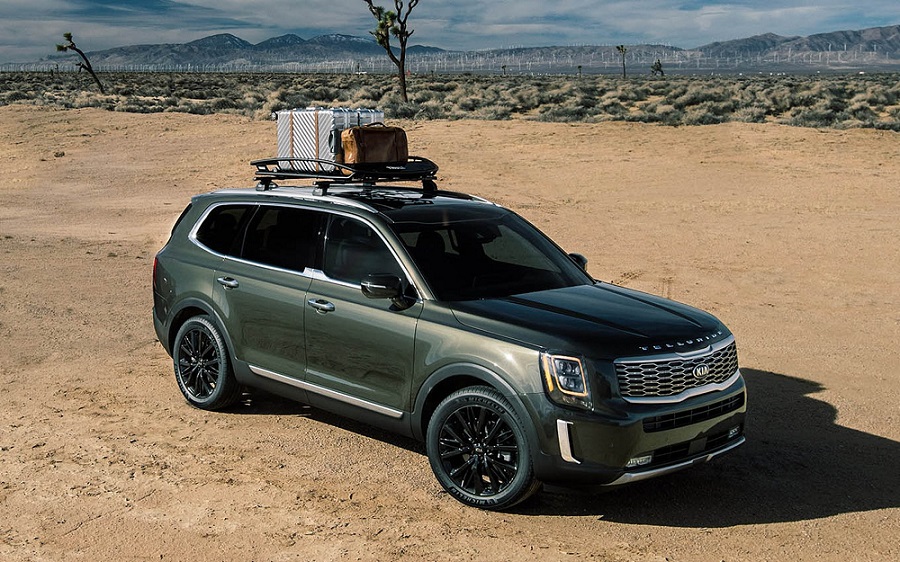 Exterior – 2020 Kia Telluride
Your review of the 2020 Kia Telluride vs 2020 Toyota Highlander takes you to the exteriors. Both of these models have modern appeal, but they approach styling from a different perspective. The Kia Telluride for 2020 make a bold statement on the road with a body style that is both aerodynamic and grand. Its tall profile is offsite by a flowing, aerodynamic façade that visually expresses its smooth, confident performance capabilities. The sides are flawless with a deep scoop running laterally across the side panels. The scoops are capped by horizontal definition lines above and below them.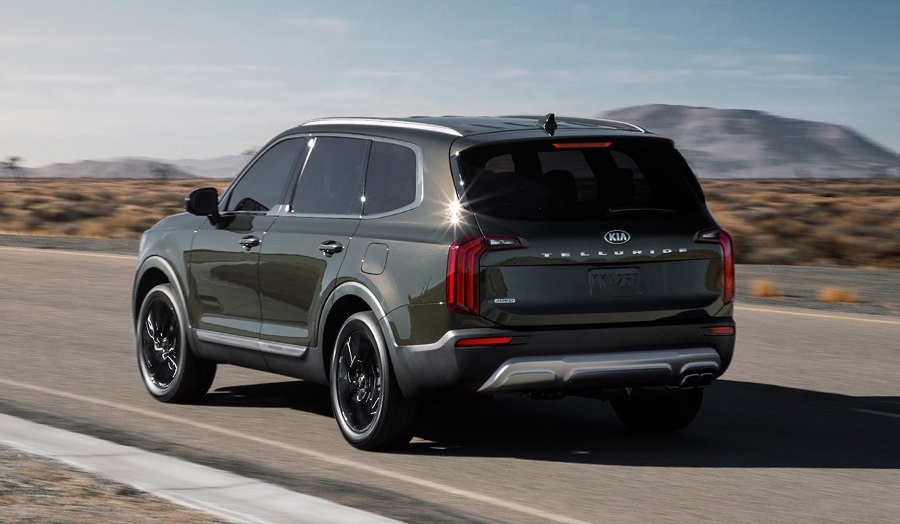 The lower body is emphasized and protected by thin molding. The lovely headlights make a poignant statement with a three-bulb design outlined by an orange light ribbon. The Telluride's rear is equally impressive with a trio of bars, dual exhaust tips and a roof spoiler. The Toyota Highlander, on the other hand, has a prowling look with defined haunches and a molded lower-front fascia that turns downward. This feature stands in contrast to the aggressive grille design and the pointed headlights. Both vehicles have powered side windows, a hands-free liftgate and several other features that add to your experience on the road.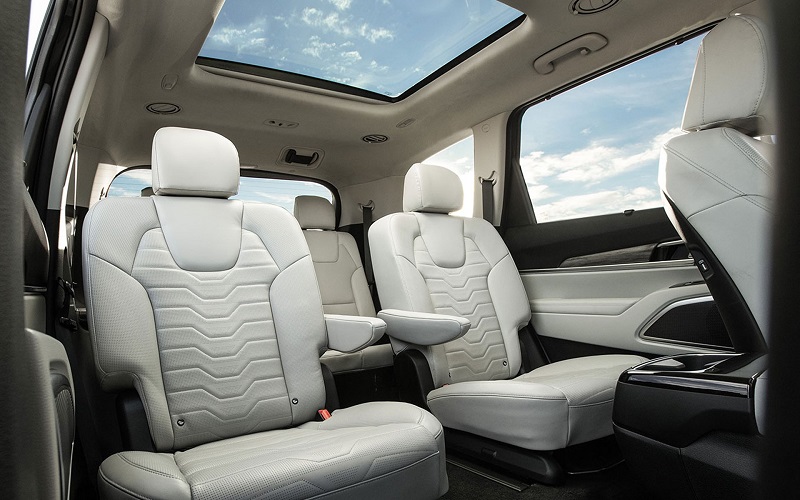 Interior – 2020 Kia Telluride in Mississauga ON
These SUVs both have heating and power adjustments in the front row of seats as well as folding capabilities and reclining functions in the rear rows. The Telluride is dressed up with SOFINO leatherette or Nappa leather. Its dashboard design is easy on the eyes with flowing, linear elements that angle inward slightly as they approach the well-designed center stack. The design creates a sense of relaxation and openness. In comparison, the 2020 Toyota Highlander has cloth, Softex or leather material across the trim line. Its center stack is mounted apart from the dashboard and center console. Depending on the trim selected, you can find many similar features in these models. Some of the common items that are found in different trim levels of the Highlander and the Telluride are Apple CarPlay, Android Auto, a panoramic sunroof, a navigation system, USB ports, wireless charging and others. A trim-by-trim comparison will reveal specific differences between the two models.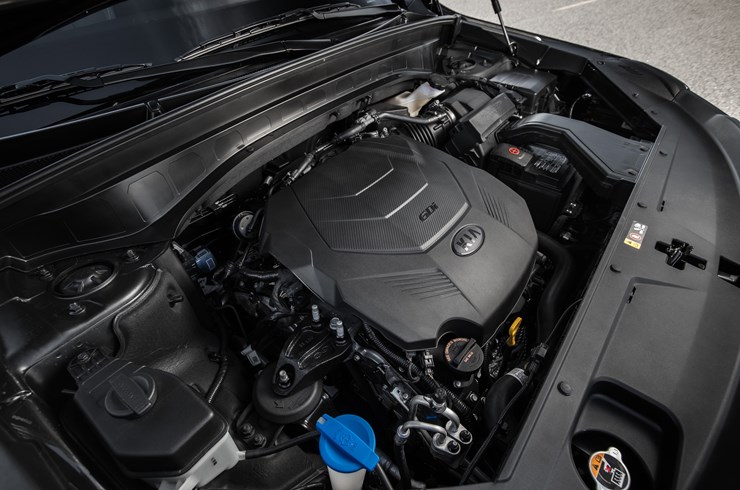 Performance – Telluride specs in Mississauga
The standard powertrain in both of these models is a V6 engine, and the engines produce approximately the same horsepower. Both models also come with front-wheel drive, anti-locking disc brakes, power steering and an automatic transmission. However, the Telluride is available with optional self-leveling on the rear suspension system, optional on-demand all-wheel drive, torque vectoring control, hill start assist and other equipment that you understandably may need in a wide range of driving situations. The 2020 Toyota Highlander has a standard suspension system. Torque vectoring and all-wheel drive are only available with select trim levels.
Safety – 2020 Kia Telluride dealer
Continued comparison of the 2020 Telluride to the 2020 Highlander takes you to the safety capabilities and features. These models share some safety features, such as airbags, the LATCH equipment for child safety seats, rear child door locks, tire pressure monitoring and more. The Telluride also comes with electronic stability control, auto emergency braking, safe exit assist, a driver attention warning, a lane departure alert and many other advanced features. Features that are found across most or all of the Highlander's trims as standard equipment include three-point safety harnesses, an energy dissipator, crumple zones, a rear seat reminder, brake assist and a few other items.
At 401 Dixie Kia serving Mississauga Etobicoke Brampton Toronto, we are excited to share the full abilities and impressive design of the Telluride with you. The perfect way to finalize your comparison of the 2020 Kia Telluride vs 2020 Toyota Highlander is by taking the all-new Telluride out for a spin. To make arrangements with our sales reps for your visit, call our office today.
*This article is for informational purposes only, please contact the dealership for the latest information.