2021 Kia Seltos vs 2020 Toyota C-HR in Mississauga ON
Vehicle Overview
Toyota introduced its C-HR a few years ago as a subcompact crossover SUV with an edgy look. For 2021, Kia is releasing the Seltos as a direct competitor to the C-HR. The Seltos has roughly the same pricing and is in the subcompact crossover class as the Toyota C-HR. Despite these basic similarities, there are numerous differences between these small crossovers that you need to learn about before you are able to make a confident, well-informed selection. What do you need to know about the 2021 Kia Seltos vs 2020 Toyota C-HR?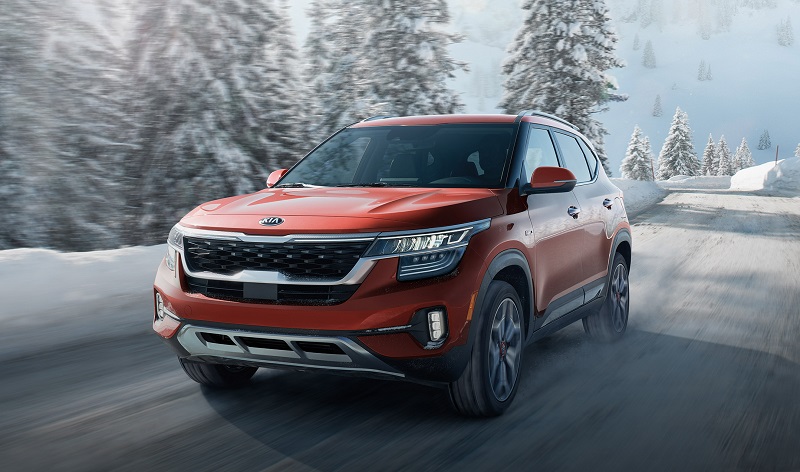 Exterior – 2021 Kia Seltos
The 2021 Kia Seltos is an all-new model with inspired styling from front to rear. It has flat, angled surfaces through the hood and roof to highlight its sportiness. The grille has Kia's bow-like design with a darkened backing. It rounds upward directly into the bold, segmented headlights. These tapered lights sit over vertical foglamps with a stacked-bulb design. The rigid personality lines on the sides mute into a deep contour through the doors before they transition back into crisp lines. The roof on the Seltos has a wind blocker coupled with a liftgate spoiler, roof rails and other equipment.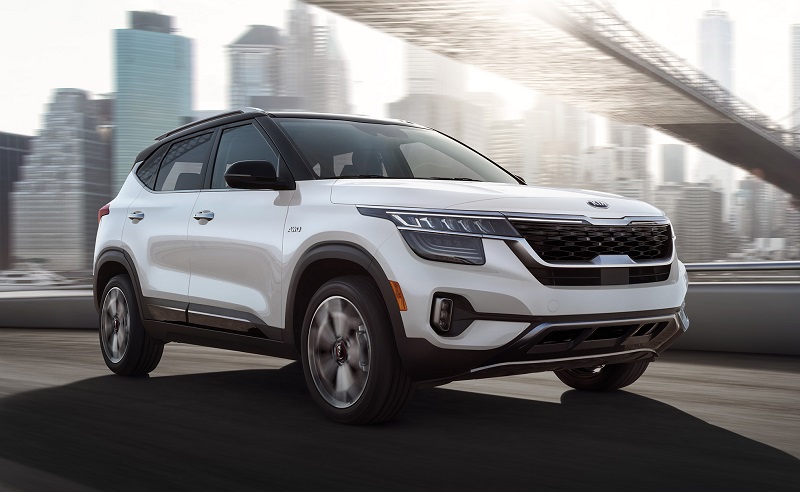 The 2020 Toyota CH-R, on the other hand, has deep curves over the smooth hood and roof. The sharp descension of the roof toward the rear bumper impacts interior dimensions across the second row and cargo area. The side haunches on the 2020 C-HR bulge outward dramatically. At the same time, the C-HR's headlights curve up and over the front haunches. The rear lights also protrude outward, and this look is mimicked by the protrusion of the rear bumper. Some trims may have foglamps, heated side mirrors and a few other features.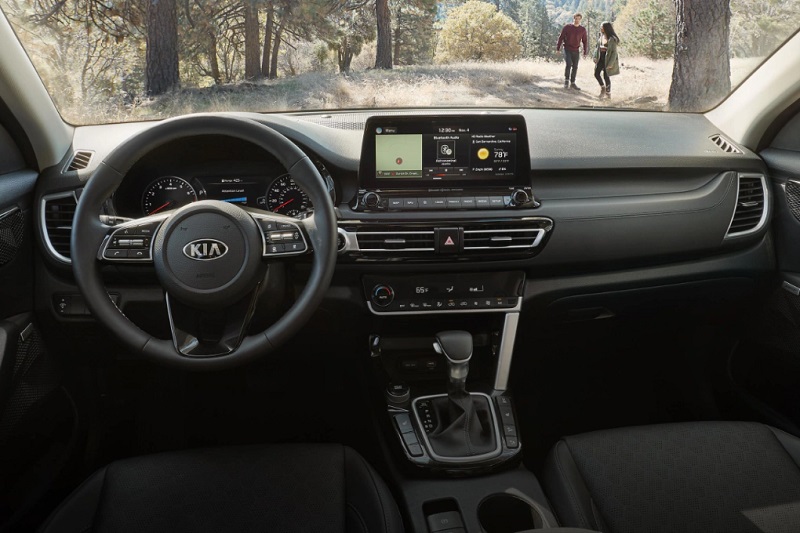 Interior – 2021 Kia Seltos in Mississauga ON
Reviewing the 2021 Kia Seltos vs 2020 Toyota C-HR takes you inside their cabins. As a new model, the 2021 Seltos has gorgeous aesthetics with linear elements balanced perfectly by well-placed curves. The center console holds controls for the heated seats, the gear shift knob, driving modes and more. This feature flares outward slightly as it connects with the center stack, and the flared trend extends up through the stack. The stack has metallic accents and a layered look. Interior features include a digital screen for the instrumentation gauges, Apple CarPlay, Android Auto, a wireless charging station, auto climate control, a sound system, Bluetooth connectivity and other equipment. Inside the 2020 Toyota C-HR, the center console and stack are angled. Their skewed look is set off by accent lighting and an elevated screen for the infotainment system. The C-HR's equipment could include climate controls, a push-button starter, power-adjusting seats, storage spaces, USB ports and a few other items.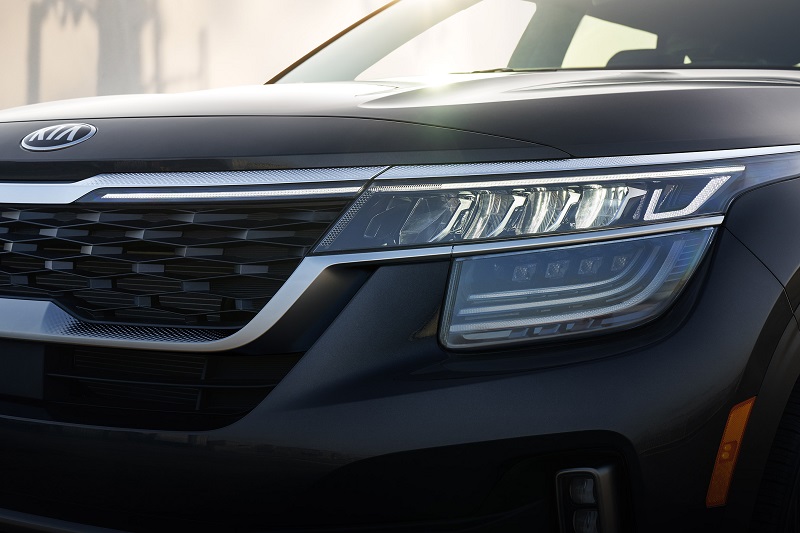 Performance – Seltos specs in Mississauga
The Seltos for 2021 is available in five trim levels, and there are two powertrains across these trims. One engine is a 2.0-liter, I-4 gas design that produces 146 horsepower. The advanced powertrain is a 1.6-liter turbo, I-4 engine that gives you 175 horsepower. Most trims also come with Dynamax all-wheel drive. The 2020 Toyota C-HR, on the other hand, is outfitted with a single engine throughout its trim line. This is 2.0-liter engine that produces a maximum of 144 horsepower. Front-wheel drive is standard in all of the C-HR trim levels for 2020. A test drive comparison between the three available powertrains across these models will reveal that both models have power steering, anti-locking brakes and similar suspension systems.
Safety – 2021 Kia Seltos dealer
The exceptional design of the 2021 Kia Seltos extends to its protective abilities. Its standard safety technologies and features include hill start assist, traction control, stability management, blind spot monitoring, downhill brake control, highway driving assist, a rear occupant alert, smart cruise control, airbags, tire pressure monitoring and many other premium features. In contrast, the C-HR for 2020 may be outfitted with airbags, LATCH features, blind spot monitoring, stability control, three-point harnesses and other equipment at various trim levels.
Your thorough review of the 2021 Kia Seltos vs 2020 Toyota C-HR would not be comprehensively complete without a test drive. Our sales reps at 401 Dixie Kia serving Mississauga Etobicoke Brampton Toronto are thrilled to answer your questions about the Seltos. Contact us today to inquire about the crossover's availability for a test drive and to learn more details about this exciting model.
*This article is for informational purposes only, please contact the dealership for the latest information.
Disclaimer
By submitting your email address or phone number, you allow us, 401 Dixie Kia, to include you on our contact lists to send you information about our products, services and promotions. You may revoke consent at any time by clicking on the "Unsubscribe" link in your email.