Why Buy 2021 Kia Seltos in Mississauga ON
Vehicle Overview
Very soon, the 2021 Kia Seltos will appear on showroom floors across North America. This innovative SUV Crossover offers both sophisticated available automated driver alert systems and a surprisingly generous volume of cargo carrying space. It measures 70.9 inches aceross (nearly six feet) and provides four doors plus a rear lift gate. The Seltos seats up to five people. Some five trim levels include the LX, the EX, the S, the SX, the powerful SX Turbo. Sign up now to reserve your test drive in this high tech brand at 401 Dixie Kia serving Mississauga Etobicoke Toronto and outlying communities in Ontario.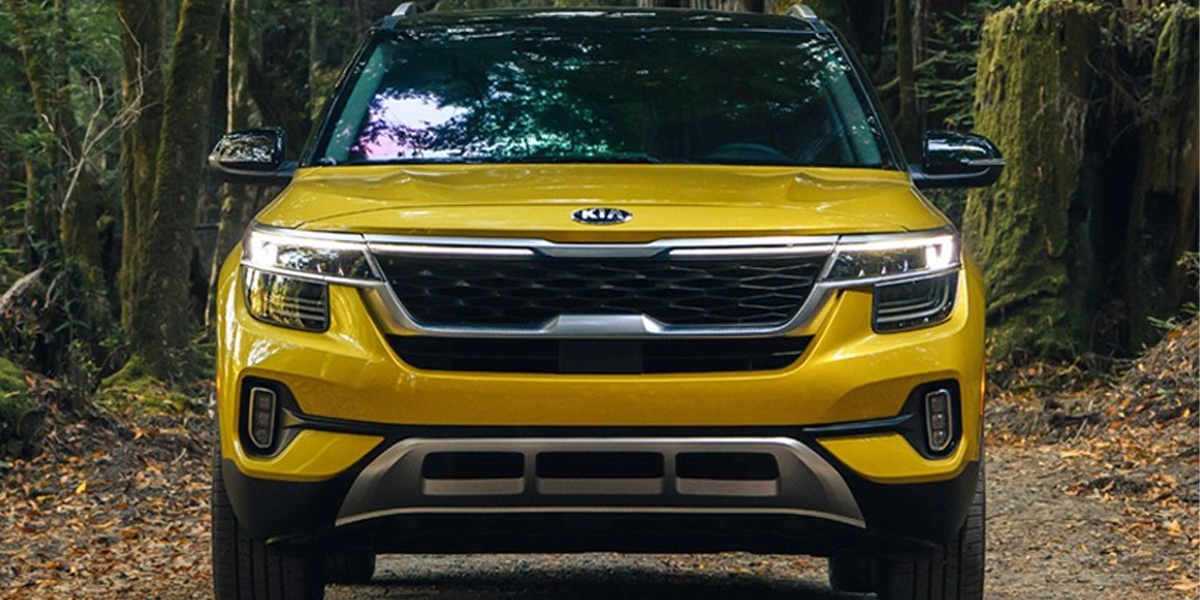 Exterior – 2021 Kia Seltos
You'll notice the distinctive, bold exterior of this new brand. When you first test drive the 2021 Kia Seltos in Mississauga, spend some time comparing the impressive glossy paint choices for its exterior. Kia offers customers a great opportunity to personalize this vehicle by selecting among standard and available color selections for the exterior trim. Choose two tones, like Black Cherry and Starbright Yellow, or opt for a single shade, like Neptune Blue or Mars Orange. You'll also want to explore available wheel options by picking 16-inch or 18-inch wheels. The lovely new 2021 Seltos departs from convention; it offers an eye-catching appearance certain to appeal to the young at heart.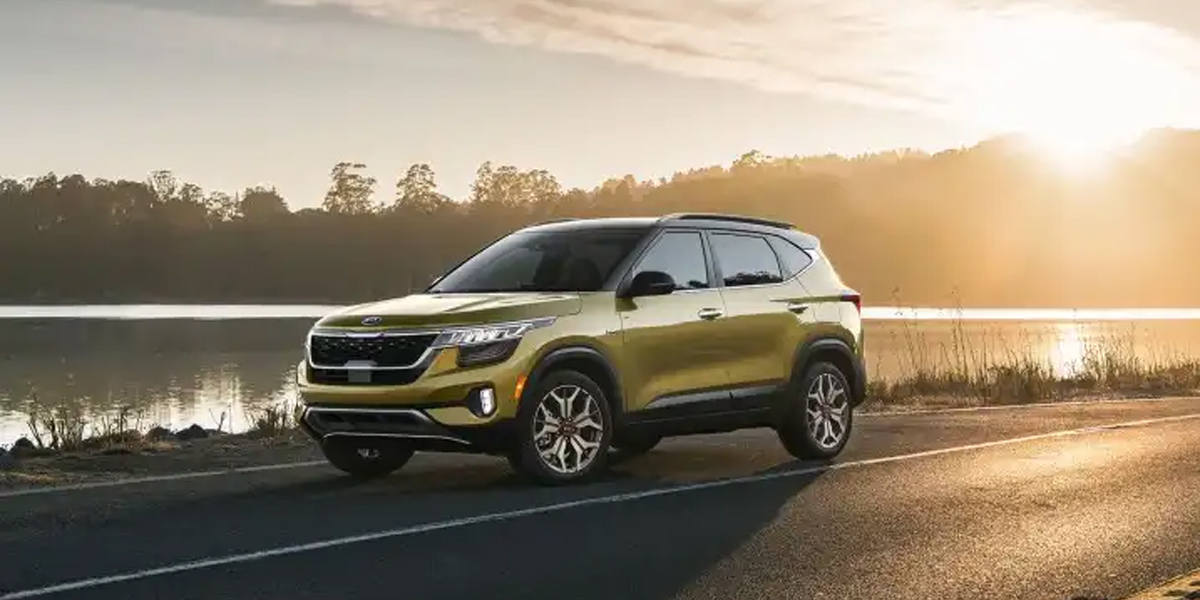 Interior – 2021 Kia Seltos in Mississauga ON
By staying in close touch with 401 Dixie Kia, you'll enjoy the best possible opportunity to obtain timely, accurate information about the 2020 model's interior standard and available features. The manufacturer offers the SX Turbo in at least two trims. Select either Black or Gray Sofino to choose the cabin accents you prefer. A standard 8-inch touchscreen places the driver in control of a number of infotainment options. Customers may select a larger available 10.25-inch display screen, if desired. This design supplies considerable space behind the lift gate. Second row seats recline. Fold them down to expand the dedicated storage area in the rear.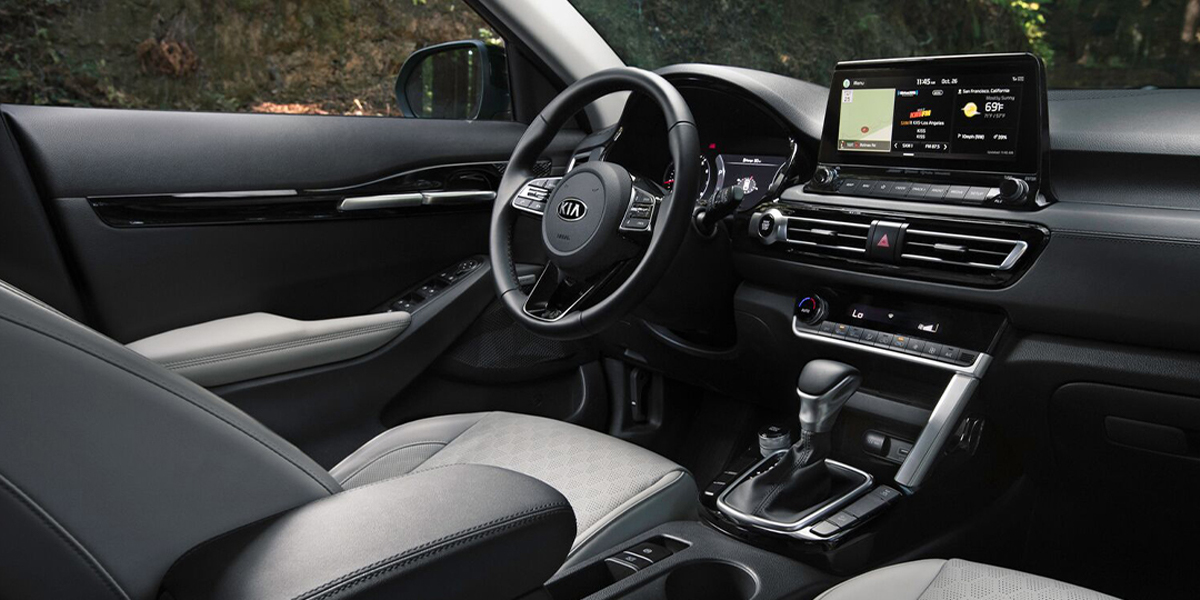 Mechanical – Seltos specs in Mississauga
Its skilled engineering team invested energy creating a complex, high-tech automotive assembly for the Seltos. The manufacturer developed several engines for this brand, and will offer two gasoline-powered four-cylinder selections in its North American market. The standard 2.0 Liter engine supplies 146 horsepower. An available 1.6 Liter turbocharged intelligent variable transmission ("IVT") option achieves up to 175 horsepower. It serves as a standard selection for the Seltos S and SX. Despite its compact size, the Seltos furnishes a superbly crafted standard suspension system, with a separate independent rear suspension design utilized on four wheel drive models. Ask you Kia dealership serving Mississauga Etobicoke Toronto and their environs to assist you in researching specific components in the superbly engineered 2021 model.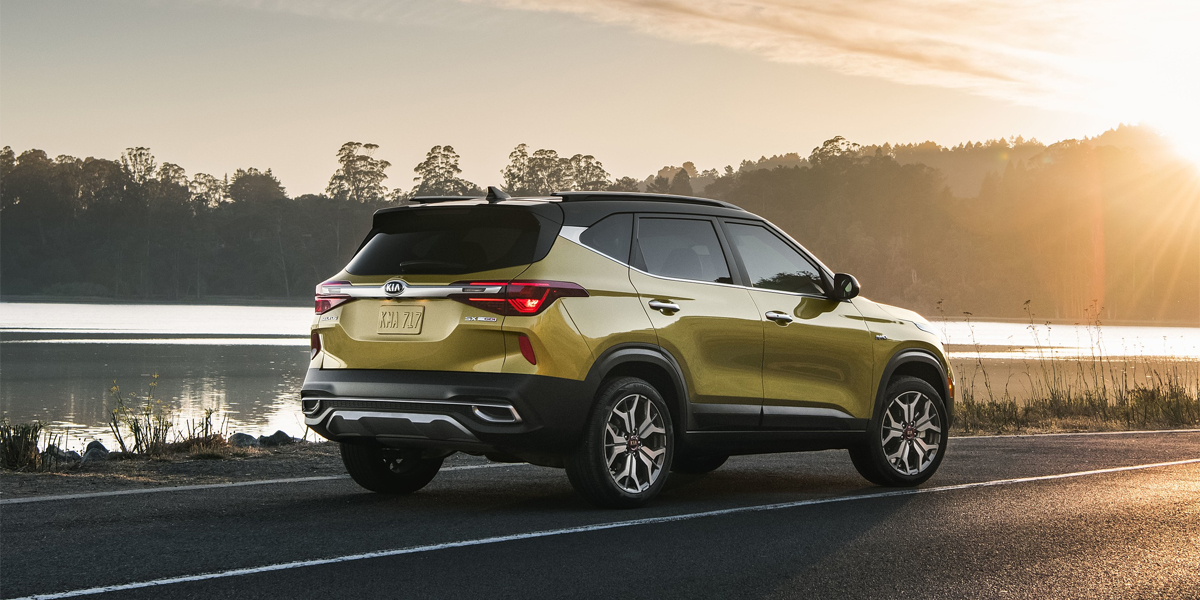 Safety – Seltos specs in Mississauga ON
When you first see the 2021 Kia Seltos in Mississauga, ask the staff at 401 Dixie Kia to highlight its impressive standard and available advanced automated technologies. In addition to supplying conventional safety features, such as built-in airbag systems and an excellent braking system, the Seltos provides standard parking sensors. It offers available intelligent cruise control technology to help drivers maintain speeds within specified speed ranges, for example.
Request Information – 2021 Kia Seltos dealer
We anticipate many car shoppers will enjoy learning more about the 2021 Kia Seltos in Mississauga. Take action now to ensure you receive the most current information about this in-demand vehicle. When you add your email to our list, you give us permission to send updates directly to your inbox. We'll do our best to supply accurate quotes for different trim models and available features of possible interest to you, too. Would you appreciate receiving information about any Kia special offers or incentives which come to our attention? Just let us know. We want you to enjoy the best possible opportunity to discover this remarkable new Kia brand.
The 2021 Kia Seltos reportedly begins arriving in Kia showrooms across North America in February. Why not go ahead and contact your local dealership serving Mississauga Etobicoke Toronto and adjoining areas now to reserve your test drive? Take a moment to evaluate how well this exciting new SUV performs. Simply get in touch with us soon to let us know about your interest in the most recent addition to Kia's sparkling SUV lineup!
*This article is for informational purposes only, please contact the dealership for the latest information.
Disclaimer
By submitting your email address or phone number, you allow us, 401 Dixie Kia, to include you on our contact lists to send you information about our products, services and promotions. You may revoke consent at any time by clicking on the "Unsubscribe" link in your email.