Vehicle Overview
While crossovers may be winning the hearts of many drivers for their utility, sedans deliver luxury and a distinct driving experience that still remains unmatched. Perhaps no models better reflect these special qualities than the Optima by Kia and the Altima by Nissan. The new Optima available at 401 Dixie Kia is notable in that Kia has expanded the standard equipment, including a collision mitigation system with pedestrian detection. The new Altima, which is now available at local Nissan dealers serving Mississauga Etobicoke Brampton Toronto, is notable in that it has a finally added a driver assist suite to the base package. Let us compare these changes in our 2020 Kia Optima vs 2020 Nissan Altima review.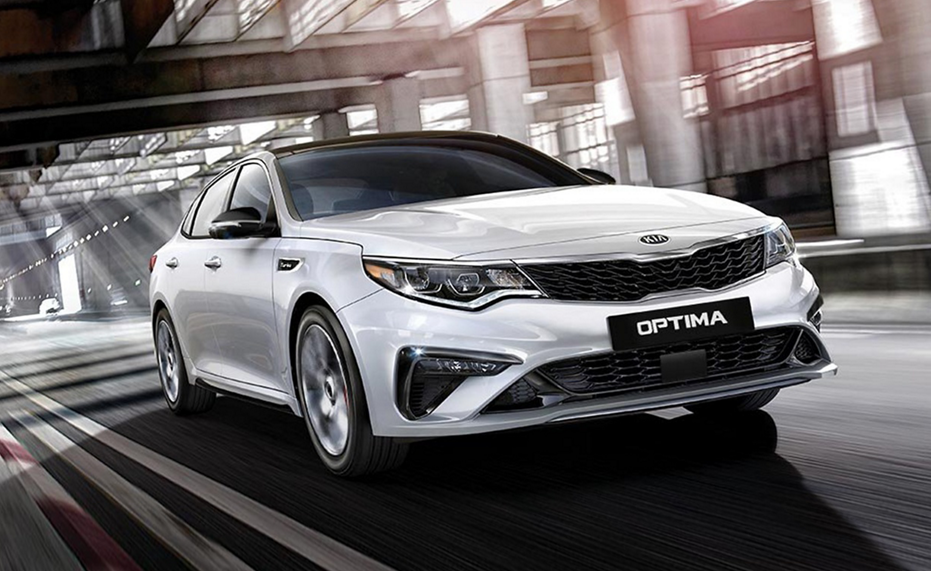 Exterior – 2020 Kia Optima
Both vehicles are midsize sedans with four doors and have recently been redesigned to be more stylish while remaining true the modern sedan aesthetic. The Optima and Altima are similar fundamentally, but the Optima is a tad shorter both in terms of wheelbase—by about an inch—and overall length—by about 2 inches. Other exterior metrics are quite similar, but the Optima does have a trunk that is bigger by about a half a cubic foot, which can make a difference with trips to the grocery and airport.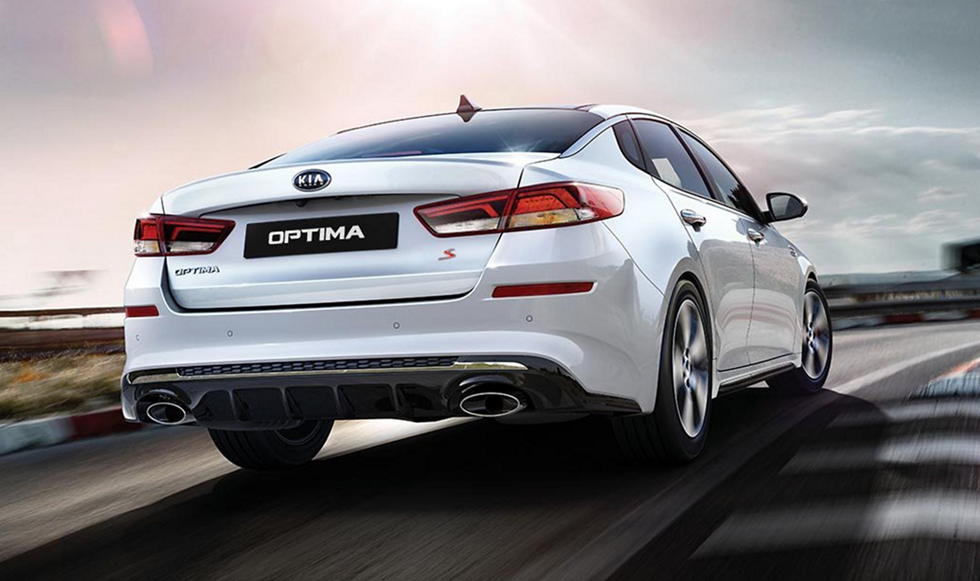 Interior – 2020 Kia Optima in Mississauga ON
You get seating for five in both cases, but the overall passenger volume is noticeably smaller in the Altima—by about 20 cubic feet—which is quite surprising considering the fundamental similarities. Taller drivers and drivers who will often have adult passengers in the rear seat will want to look closely at the differences between legroom, headroom and so forth. The base interiors are similar in terms of amenities, and you can expect many of the same optional amenities, such as leather and heated seats.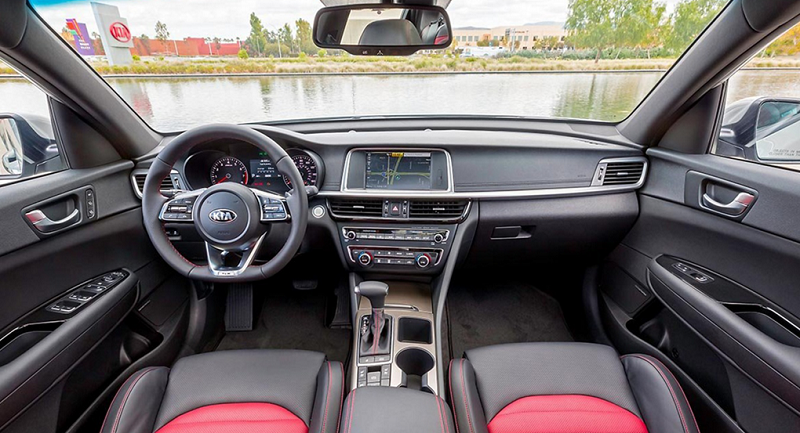 Mechanical – Optima specs in Mississauga
The 2020 Kia Optima sedan is front-wheel drive—an all-wheel drive option comes next model year. The 2020 Nissan Altima, on the other hand, is front-wheel drive standard but is available with all-wheel drive as an option. Kia offers several powertrains, which are not optional but rather standard depending on the trim tier. The base and up-level trims have a 2.4L i-4 engine that generates 185 horsepower and a six-speed automatic transmission. The mid-level trims have a 1.6L turbo i-4 that generates 178 hp but significantly more torque and a seven-speed dual-clutch automatic. The range-topping trim has a 2.0L turbo i-4 that generates 245 hp. Most Altima models have a 2.5L i-4 that makes 188 hp and a continuously variable automatic transmission. On the SRT trim and up, you have the option of a 248-hp 2.0L turbo i-4 and the CVT, which is an option only available with front-wheel and not all-wheel drive.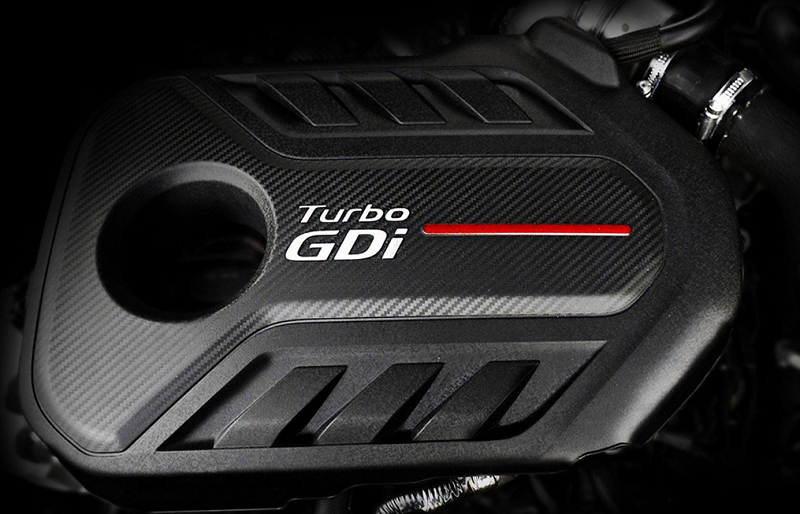 Technology – Optima specs in Mississauga ON
Kia works quite hard to ensure that its vehicles are safe, and that effort has been rewarded by the IIHS with a Top Safety Pick+ designation. The Altima is no slouch in this department either having earned the nod as a Top Safety Pick. Both are well-equipped on the tech front. As mentioned in the opener, Nissan has added a driver assist suite to the base trim. It is not quite as feature-rich as Kia Drive Wise, but it is a strong step in the right direction. When it comes to infotainment, both have 8-inch touch-displays, Bluetooth, Apple and Android support, USB ports, six-speaker audio systems and much more.
Trim Levels – 2020 Kia Optima
The 2020 Kia Optima at 401 Dixie Kia is available in four trims—LX, S, EX and SX—and the 2020 Nissan Altima is available in five: S, SR, SV, SL and Platinum. Both automakers offer impressively well-equipped base trims that deliver consumers many of the most popular amenities without having to opt for the up-level trim. With Kia, the S adds even more amenities, the EX features a turbo powertrain and even more technologies and the SX has an even bigger turbo engine, a sport-tuned suspension and just about all the equipment available for the Optima. With the Altima, you will need to opt for at least the SR to get Nissan's more advanced suspension. The SV includes the ProPilot Assist technologies. The SL is Nissan's luxury trim, and the Platinum includes everything but the kitchen sink.
Test Drive Today – 2020 Kia Optima dealer
Has our 2020 Kia Optima vs 2020 Nissan Altima comparison made you want to test-drive the new Optima? You can do that today or at your earliest convenience by visiting our dealership serving Mississauga Etobicoke Brampton Toronto. If you have questions not covered here, we would be happy to answer them over the phone, and if you want to shop online, you can do that through our website. Not only can you shop our entire inventory of sedans, but we have representatives available via live chat and email to provide you custom quotes, help you with financing preapproval and much more.
*This article is for informational purposes only, please contact the dealership for the latest information.