Compare 2020 Kia Soul vs 2020 Nissan Kicks in Mississauga ON
401 Dixie Kia
|
Compare 2020 Kia Soul vs 2020 Nissan Kicks in Mississauga ON
Vehicle Overview
The team at 401 Dixie Kia is proud to be your local Kia experts serving Mississauga Etobicoke Brampton Toronto, and we are thrilled to announce the arrival of the 2020 Kia Soul. This is not just another model year. Kia has totally redesigned the model, including a stylish new exterior, a more powerful and efficient base powertrain and expanded standard equipment and options. Let us explore the 2020 Kia Soul vs 2020 Nissan Kicks to see how the all-new Soul measures up against a chief competitor.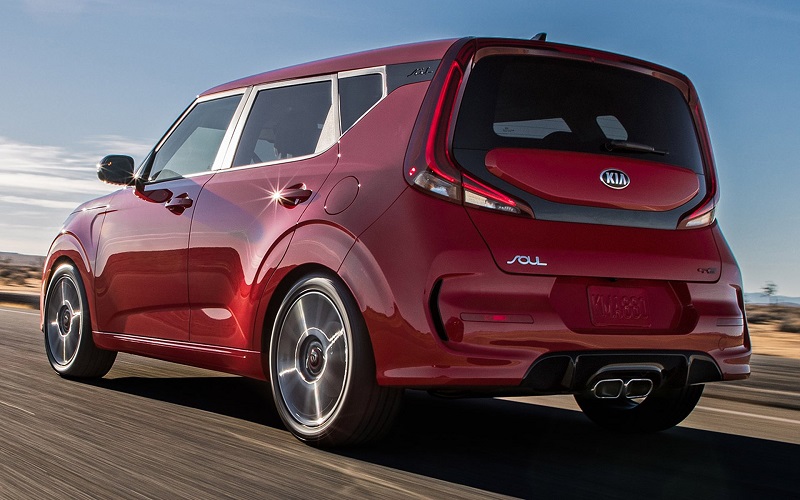 Exterior – 2020 Kia Soul
Both models are four-door small crossovers or perhaps more small station wagon in the case of the Soul. Kia has built the Soul on a 102.4-inch wheelbase whereas the Kicks wheelbase is slightly longer at 103.1 inches. In overall length, however, the Kicks is nearly 4 inches longer at 169.1. Automatic headlamps and 16-inch steel wheels are standard on both the Soul and Kicks. Options are similar for both models and include roof rails, fog lamps, 18-inch alloy wheels, heated side mirrors and so forth.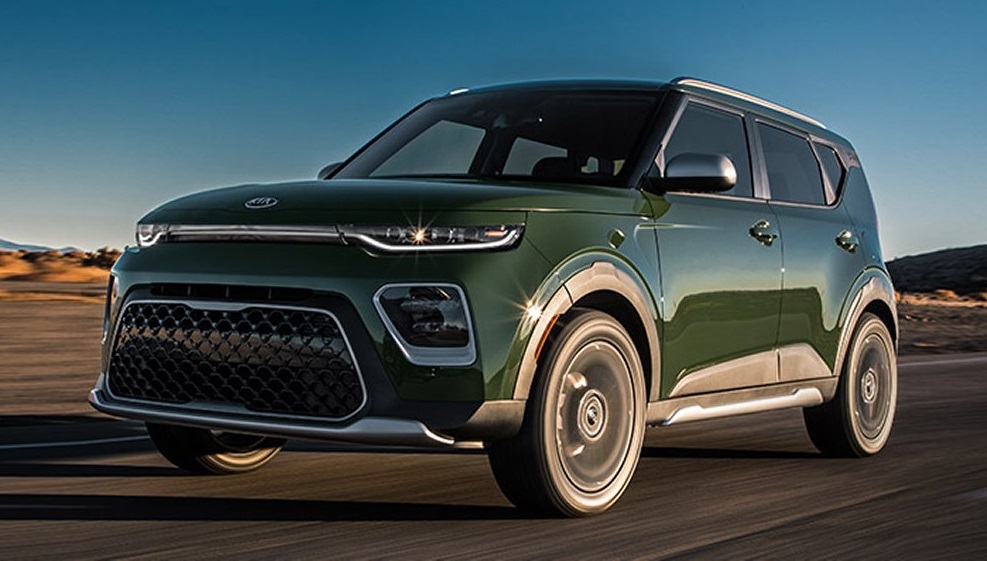 Interior – 2020 Kia Soul in Mississauga ON
Both the Soul available at 401 Dixie Kia and the Kicks can seat up to five. Passenger volume is marginally bigger in the Kicks. This does lead to a tad more headroom and legroom up front, but Nissan sacrifices quite a bit of roominess in the rear. Consider that rear passengers in the Soul enjoy 38.8 inches of legroom whereas they only get 33.2 in the Kicks, which is a significant difference. The cargo areas are similar as well with the Soul offering more than 24 cubic feet and the Kicks offering more than 25.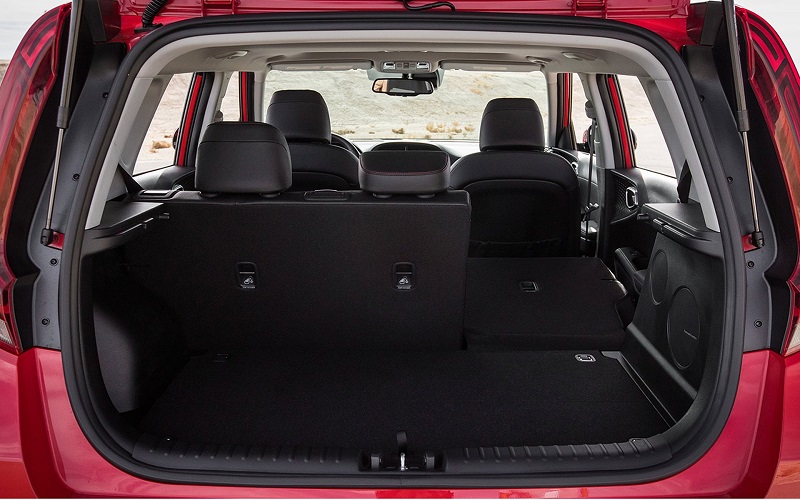 Mechanical – Soul specs in Mississauga
The 2020 Kia Soul is a new design, and one of the important changes is a new base powertrain. It features a 2.0-liter four-cylinder engine mated to either a six-speed manual transmission or a continuously variable automatic transmission. The manual is standard on the base trim whereas the CVT is standard on the S trim and up. This engine makes 147 horsepower and 132 pound-feet of torque. If you prefer a more powerful Soul, you can opt for the GT-Line Turbo trim. The GT-Line Turbo boasts a dual-clutch seven-speed automatic transmission and a turbocharged 1.6-liter four-cylinder that makes 201 hp and 195 lb.-ft. The Kicks, on the other hand, has a single powertrain available: a CVT automatic with a 1.6-liter four-cylinder that makes 122 hp and 114 lb.-ft. Both vehicles are front-wheel drive.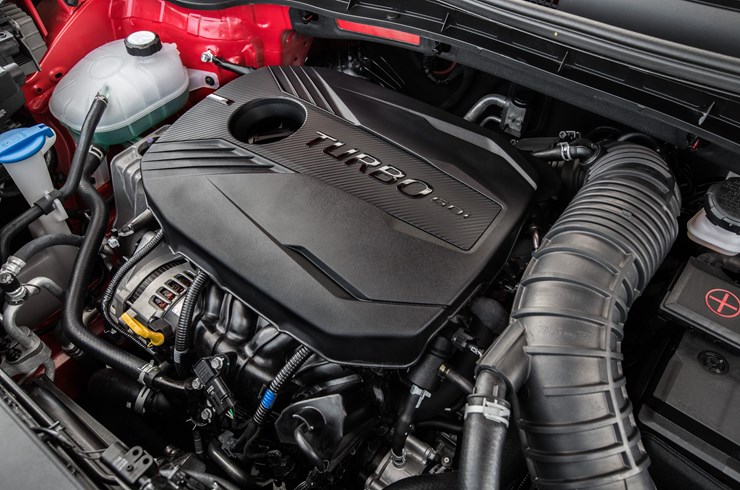 Technology – Soul in Mississauga ON
A great reason to choose the 2020 Kia Soul available at 401 Dixie Kia is that the IIHS has selected it as a Top Safety Pick for its class. The 2020 Nissan Kicks was not yet rated at the time of this review, but it did get the nod last year so earning it again would not come as a surprise. Both automakers offer a similar infotainment setup: a 7-inch touchscreen, a six-speaker sound system, Bluetooth capabilities and multiple USB ports. One notable difference is that Kia gives you Android Auto and Apple CarPlay with the base package whereas Nissan requires you to step up beyond the base trim.
Trim Levels – 2020 Kia Soul
Kia has opted for a broad trim lineup with six options ranging from the base LX to the range-topping GT-Line Turbo. Nissan, on the other hand, has opted for a more streamlined selection: S, SV and SR. With the 2020 Nissan Kicks, the S is a base model, the SV is well-equipped and the SR is the luxury package. With the Soul, the LX is the base trim and the S is the well-equipped model. The X-Line, GT-Line and EX trims are all based on the S and are geared toward different consumers. The X-Line, for instance, is rugged whereas the GT-Line aims for a sportier look. The GT-Line Turbo is based off the GT-Line but features a premium equipment package as well as a more powerful turbocharged engine.
Test Drive Today – 2020 Kia Soul dealer
The Kicks is certainly a fun vehicle in its own right, but we think this 2020 Kia Soul vs 2020 Nissan Kicks review shows that the Soul still sets the bar for this class. You can experience it firsthand today by visiting our location serving Mississauga Etobicoke Brampton Toronto for a test-drive. We are also available by phone during standard business hours to answer questions and provide the latest details. If you would rather shop online, our entire Soul inventory is available via our website. We also have team members accessible through live chat and email to provide personalized quotes and much more.
*This article is for informational purposes only, please contact the dealership for the latest information.
Disclaimer
By submitting your email address or phone number, you allow us, 401 Dixie Kia, to include you on our contact lists to send you information about our products, services and promotions. You may revoke consent at any time by clicking on the "Unsubscribe" link in your email.