Kia Model Comparison Vs. the Competition at 401 Dixie Kia
We hold our Kia models in high esteem here at 401 Dixie Kia. So much so that we want to illustrate to you how exceptional they are by putting them up against their competition, from a variety of brands across each segment. Through comparison sections like exterior design, interior design, performance, safety, technology, price, trim levels, additional features and so much more, you'll see in stark detail why our Kia crossover SUVs and cars consistently outmatch the competition. Browse below, find the Kia you're interested in, then click through to see our comparison of it versus the marked competitor!
Seltos
The Seltos is a subcompact SUV that's all-new to our Kia brand, ready to take on any new-comers or legends. Click to see it against the competition.
Sorento
Few Kia SUVs match a truly dynamic design with the best in advanced tech quite like the Sorento does. See how it matches up against the competition.
Soul
Like few others out on the road, explore how the Soul takes on its competition, not just through its unique design, but through all it's capable of!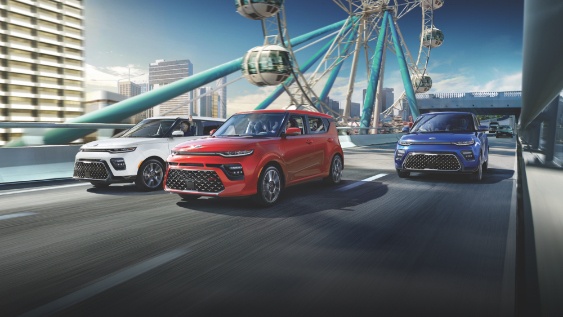 Sportage
Ready for adventure in its sporty package, see how the Sportage presents a crossover SUV that stakes its claim as a worthy option against its off-make competitors.
Telluride
The Kia answer to large 8-seat SUVs, the Telluride is the ultimate vehicle for your family, and makes a name for itself against its segment competition.
Forte
This compact isn't afraid to take on all-comers. The Kia Forte packs a ton into its small frame, welcoming you inside a spacious and tech-forward cabin.
K5
Bred out of the Optima, the Kia K5 is here to take on other brand's performance car options, and the K5 is ready to compete right out of the gate.
Book a Test Drive
Here at 401 Dixie Kia in Mississauga, we're here to help you make the best choice on your next vehicles. That's why we're happy to provide all of these educational research pages, from model overviews to comparison pages, all before you explore our new and pre-owned inventory and build & price. If you have any questions, or require further help finding your perfect Kia model, please don't hesitate to contact us!