Kia Model Research at 401 Dixie Kia
Enter the world of Kia vehicles and enter a lineup with a compact, mid-sized or crossover SUV option for every driver and family. Explore our wide-range of options and shop the Kia model of your dreams, at our all-encompassing and comprehensive Kia dealership. 401 Dixie Kia is your local Mississauga destination for the entire Kia vehicle lineup, where you can explore our new and pre-owned inventory for the model that perfectly suits you Navigate below and research your favourite vehicle, browse its unique inventory, and even build & price a model exactly to your liking, it's always simple when you're shopping with Kia!
Seltos
This all-new subcompact is built to look gorgeous for city life, and perform when your journey takes you off-road. Explore the Seltos, an SUV truly designed for you.
Carnival
The Carnival is the Kia fit for whatever life demands. This bold new vehicle is the perfect option for your family, with a bold exterior and an advanced interior.
Sorento
For the family who loves tackling a new adventure every week, the Sorento packages AWD functionality along with sumptuous space for both passengers and cargo.
Sorento HEV & PHEV
All-new is this revolutionary entrant into the Sorento lineup, as a hybrid and plug-in hybrid model. Enjoy all of your typical Sorento utility with terrific added efficiency.
Sportage
The rebel of the Kia crossover line, this bold SUV may look imposing, but it's primed to be your best friend for those who love to get out and explore.
Soul
A vehicle out of the future, today, the Soul is one of the most uniquely designed Kia models in our lineup, providing innovative fun around every corner.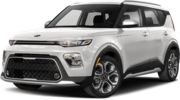 Telluride
An 8-seat SUV that is always ready for business, or fun, the Telluride can take on your family with ease, and with more than enough power to take you where you need to go.
Sedona
Safe, fun and comfortable for the entire family, the Sedona offers a bevy of new-age features that make everyday life that much easier.
Forte
One of the most revolutionary compacts on the market, the Forte is chalked full of the latest tech, inside a design that excites all who catch a glimpse.
Forte5
A hatchback twist on the classic Forte design, this Forte5 provides an even more dynamic look, and lets you load in even more cargo.
K5
The K5 is brand-new, growing out of the Optima to present an incredibly sleek and sporty car that looks like it belongs on the racetrack.
Rio
Exceptionally efficient and with all the tech you could ever want as a modern driver, the Rio allows you to drive smarter, and farther.
Stinger
A performance beast that doesn't skip out on comfortability or utility, thanks to the Stinger's thrilling drive modes and all-wheel drive capability.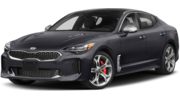 Niro
This crossover is spacious, stylish, and, best of all, efficient! The Niro is Kia's dedication to greener vehicles, both now and in the future.
Niro EV
Explore this all-electric Kia, providing an equal dose of performance and efficiency. It's technologically-advanced and incredibly roomy.
Niro PHEV
Explore the plug-in hybrid electric vehicle version of the Kia Niro! It adapts to any driving situation and always stays incredibly efficient.
Soul EV
Drive in incredible efficiency and with one of the most unique vehicle designs on the market thanks to the iconic Soul.
EV6
The EV6 is a new frontier for Kia and EV motoring, combining the best in ability, efficiency, comfort and advanced tech.
No matter what model interests you, our 401 Dixie Kia team is here to help you make the right choice.
Whether new or used, SUV or car, let us assist you toward the vehicle that truly works for you and your lifestyle. Not to mention our monthly specials, and knowledgeable finance team working for you, it's never been easier to get into a Kia!