Research 2020 Kia Soul in Mississauga ON
Vehicle Overview
Your search for the perfect subcompact SUV has just ended because it's on the lot right now. The Kia Soul is an unbeatable vehicle in the world of subcompact SUVs. The vehicle made it to the top of the ranks on US News and is still holding the number one spot. The Soul mostly has such a high score for its assortment of safety features and its array of interior features. However, it has above-average scores in all categories. You can count on having a five-star experience if you purchase one. You can come to test-drive the model at the dealership near Toronto Etobicoke Brampton if you want to get up close and personal with it. These are some details about what the Soul has to offer for your review. Think about everything you read and then contact us at 401 Dixie Kia to take a drive in it.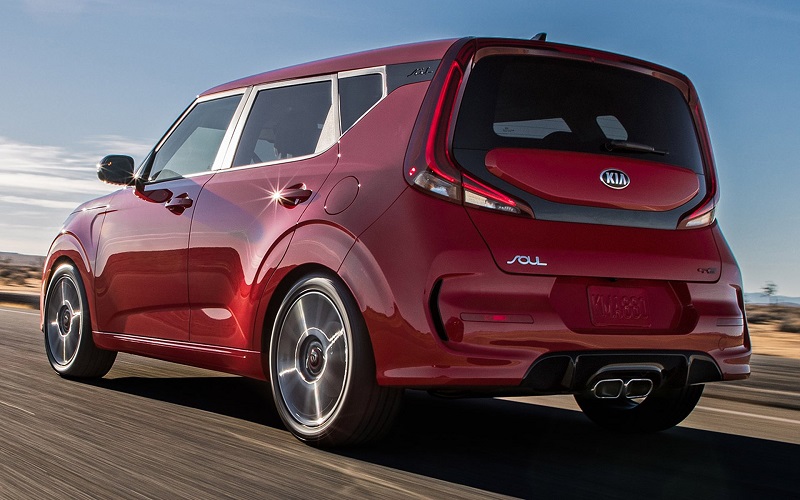 Exterior – 2020 Kia Soul
One of the most attractive sets of features on the Soul is its exterior. It has an appealing look at that you won't see on any other vehicle. The Soul has its own distinct two-part grille, and its body is a mix between being boxy and rounded. We believe that its look is both classy and sporty at the same time. Along with that, you'll enjoy the assortment of color options it has because they make it fun. Some of the main exterior color choices include options like Solar Yellow, Inferno Red and Cherry Black. Furthermore, the model has a gorgeous set of steel wheels as its foundation. The salesperson can help you pick a model that fits your personality and interests.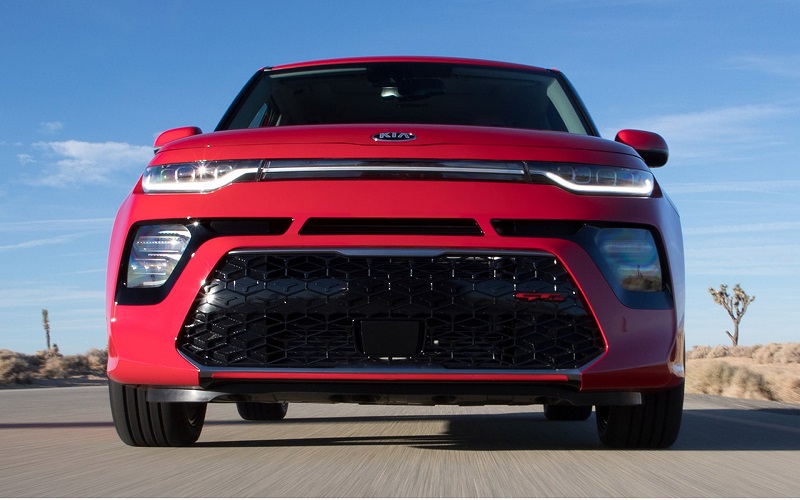 Interior – 2020 Kia Soul in Mississauga ON
Comfort and convenience are a priority to Kia. You'll find an abundance of both if you choose to invest in this model. Some of the key convenience features include features such as Cruise Control, Steering Wheel Controls, Power Door Locks and Keyless Entry. Keyless Entry always saves you a little time when you need to make your day go by faster. Power door locks are a nice touch when you want to lock your door with the click of a button. Cruise Control allows you to take some of the pressure off your foot and let the car do the work when it comes to driving. Steering Wheel Controls put you in full control of things like the radio and other gadgets. The lineup of interior features is strong, and the comfort level is high. You'll feel like the king or queen of the road because you'll have all this power and control in your cabin.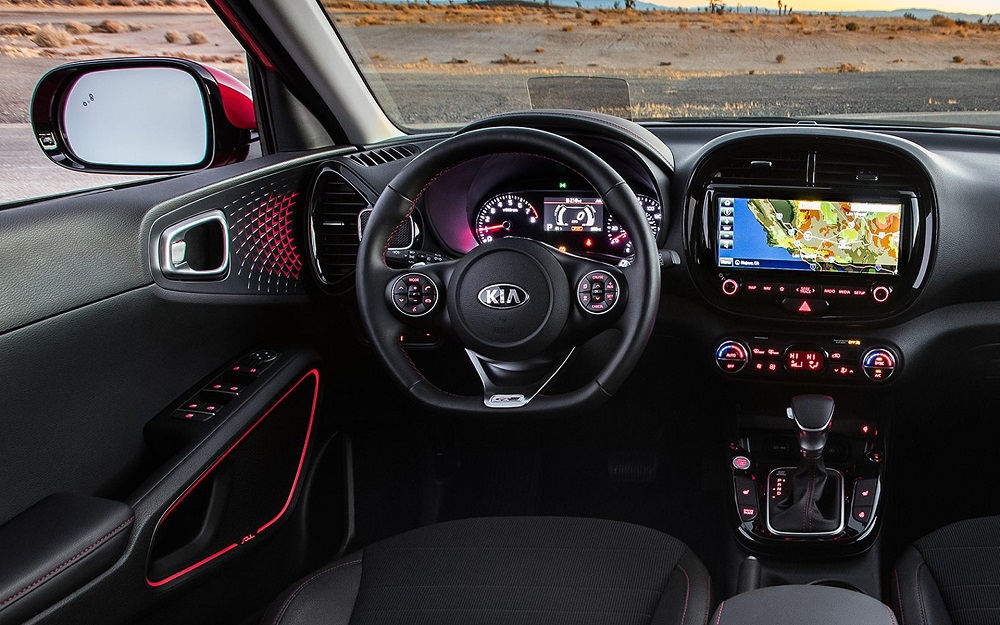 Mechanical – Kia Soul specs in Mississauga
The Soul has a good variety of technological features and mechanical features for you to love. You'll definitely be occupied and comfortable when you get behind the wheel. Some of the key features you'll have at your disposal are features such as Wireless Cell Phone Hookup, Smart Device Integration and MP3 Player. One of the main objectives the manufacturer had was to put items in the vehicle that help you to play your favorite music. There are many more technological features in this model. You can test them out at the dealership when you stop by for a gander.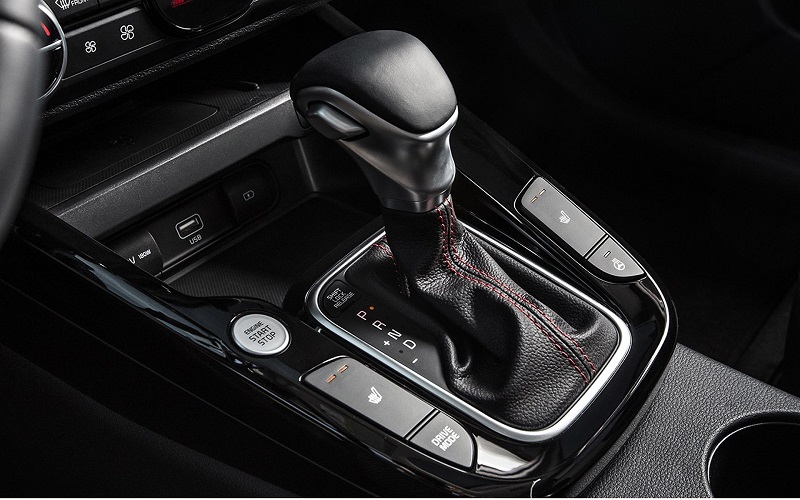 Powertrain – Kia Soul specs in Mississauga ON
The powertrain on this model is enough to give you the kick you desire. The base model comes with a 2.0-Liter I-4 motor that puts out 147 horsepower. You can choose a manual transmission or a six-speed automatic transmission. Fuel efficiency numbers are very high in this vehicle, as well. The Soul's efficiency numbers compete with some of the best economy vehicles in the industry. Therefore, you can go wherever you need to go without worrying about losing a lot of money on fuel costs. Visit the dealer near Toronto Etobicoke Brampton to take a long drive in this model. You can stop by 401 Dixie Kia in Mississauga Ontario to be exact.
Safety – 2020 Kia Soul dealer
The Soul had high rankings for its allotment of safety features. It received a score of 9.5 out of 10 points on US News. You'll be impressed by all the safety options you have if you visit the dealership in Mississauga Ontario. Some of the key features you'll have on the lineup include features such as Electronic Stability Control, Traction Control and Brake Assist. Brake Assist will kick in if a situation arises that requires additional braking. Traction Control will give you more traction under wet conditions. Electronic Stability Control puts it all together by giving you the sturdy stance that you need. Visit the dealership in Mississauga Ontario to test these features and find out more about the rest of the safety lineup.
Test-Drive the 2020 Kia Soul Soon
You now have a brief overview of everything you'll get to experience if you invest in the Soul. You can contact the dealership near Toronto Etobicoke Brampton by telephone, short form or random visit. Someone there will discuss all of your options with you and take on a trip so that you can explore the model. You will not be sorry that you took a chance. In fact, you'll probably leave as the proud owner of a Soul. Don't waste any more time. Get behind the wheel at 401 Dixie Kia today.
Disclaimer
By submitting your email address or phone number, you allow us, 401 Dixie Kia, to include you on our contact lists to send you information about our products, services and promotions. You may revoke consent at any time by clicking on the "Unsubscribe" link in your email.