Shop Online – 2020 Kia Sportage in Mississauga ON
401 Dixie Kia
|
Shop Online – 2020 Kia Sportage in Mississauga ON
Vehicle Overview
The 2020 Kia Sportage is a one of a kind beast that you are going to fall in love with, and you can still get the process of owning your next vehicle going. If you're not able to get outside right now that doesn't mean you can't still buy a new car. Get to know the sleek curves and smart options when you visit our site and take in our available inventory. We can often arrange delivery of a vehicle, and we can still go over all of your options for getting a new vehicle. Go online to explore our in-stock pricing and view our current specials, Compare options, apply for financing directly from your home or work using your computer or cell phone!
Exterior – 2020 Kia Sportage
The SX Turbo comes with lots of great features and options. You'll love the roof rails, rear spoiler and smart welcome system that greets you as you enter the vehicle. Additionally, you'll get options like solar control glass and a panoramic sunroof with a power sunshade. The vehicle is designed to provide you with a quiet interior environment thanks to the sound-absorbing front windshield and other great features. The smart power liftgate will make it easier than ever for you to load and unload, and you'll love the LED headlights and accents that adorn the vehicle. We can't wait for you to take this vehicle home. Learn more about the exterior of the 2020 Kia Sportage in Mississauga, ON. Our dealership can't wait to help you secure your next vehicle.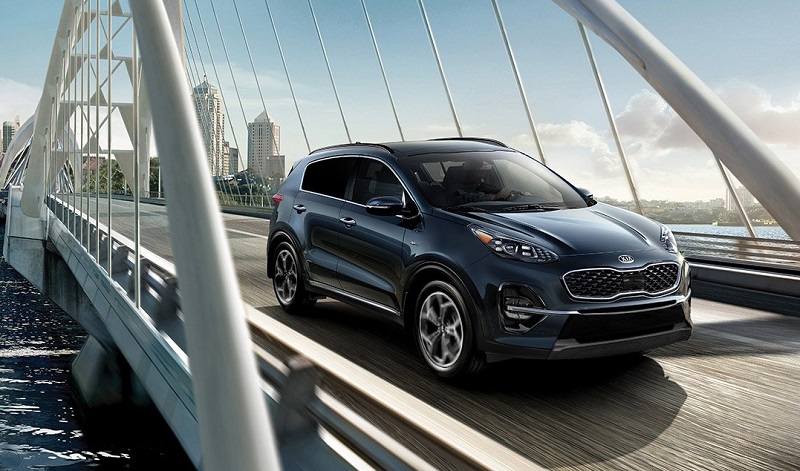 Interior – 2020 Kia Sportage in Mississauga ON
When it comes to interior features, you have a lot to get excited about. The vehicle comes with options like Android Auto and Apple CarPlay. You'll also love the Siri Eyes Free system and the Harmon Kardon Premium Sound system. The vehicle supports drive mode select so that you can choose the driving experience that you want. You'll also get steering-wheel-mounted auto controls and hands-free phone controls to make it easier to stay in touch. Get in touch with us so that we can help you find the perfect vehicle for your situation. The 2020 Kia Sportage is available for a test drive at our dealership in Mississauga, ON.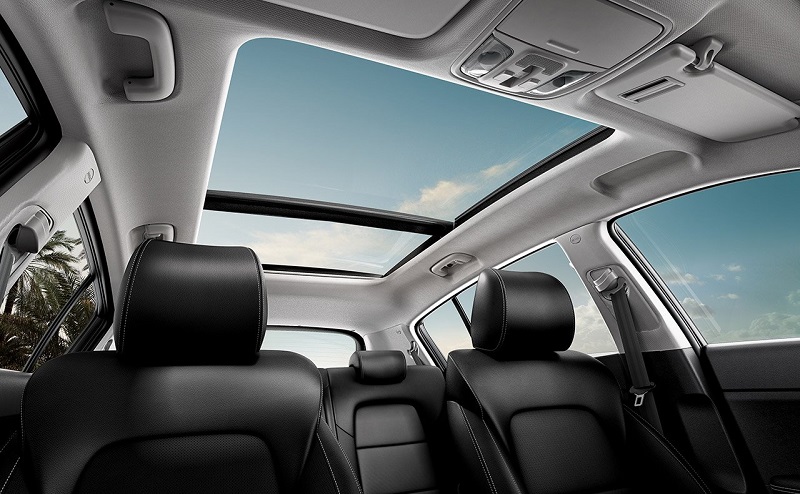 Mechanical/Safety – Sportage specs in Mississauga
The Sportage comes with a 2-liter turbocharged engine when you go with the SX Turbo trim. The all-wheel-drive option will give you 237 horsepower and plenty of torque to get you up to speed in no time. There are also plenty of safety features that are built into the vehicle. A few of the options include forward collision assist with pedestrian detection, lane-keeping assist and a blind-spot collision warning system. Visit our dealership online so that you can start learning more about all of your options and select the vehicle with the right safety and mechanical features for you. Explore all of the mechanical and safety features at our dealership in Mississauga, ON. We will work with you to help you purchase a car online and drive one home as soon as possible.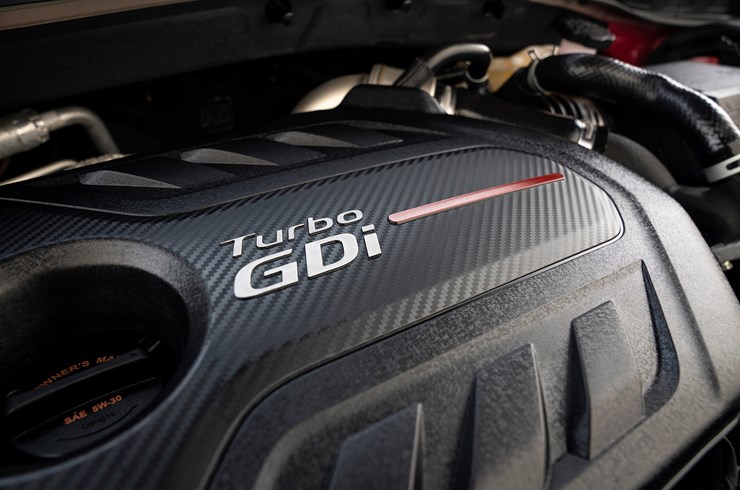 Key Features – Sportage in Mississauga ON
There are a few key features that you'll want to look at when considering your trim levels. The vehicle supports LED exterior styling options, several wheel options and a 2-liter turbocharged engine. The vehicle also offers an output of 240 horsepower and 260 pound-feet of torque. On the exterior, there are plenty of options for you to select from, including Hyper Red or Black Cherry paint options. A smart power liftgate, flexible storage and concealed storage are just a few of the amazing offers provided. Enjoy a smart exterior with sweeping curves and an aggressive stance. On the inside, you'll get a panoramic sunroof, heated and ventilated front seats and a driver-oriented design. Come down and explore your options with the 2020 Kia Sportage in Mississauga, ON. We will help you explore all of your options.
Visit our dealership online to learn about current specials and apply online for a loan. You can also set up a test drive online. Contact our dealership online so that we can answer your questions. Our dealership will work with you to help you secure your next vehicle. Get in touch with us today to get the process of owning a new car started today.
*This article is for informational purposes only, please contact the dealership for the latest information.
Disclaimer
By submitting your email address or phone number, you allow us, 401 Dixie Kia, to include you on our contact lists to send you information about our products, services and promotions. You may revoke consent at any time by clicking on the "Unsubscribe" link in your email.