Toronto – Why buy 2020 Kia Sorento vs 2020 Nissan Pathfinder
401 Dixie Kia
|
Toronto – Why buy 2020 Kia Sorento vs 2020 Nissan Pathfinder
Vehicle Overview
Both the 2020 Kia Sorento and 2020 Nissan Pathfinder are strong options for drivers in the market for a three-row sports utility vehicle. The Pathfinder may technically be a midsize but is at the smaller end, and the Sorento may technically be a small SUV but is at the upper end. Many consumers looking at the Sorento also consider the Pathfinder, and that makes a 2020 Kia Sorento vs 2020 Nissan Pathfinder comparison covering the standard equipment, tech, mechanical aspects and more a helpful tool.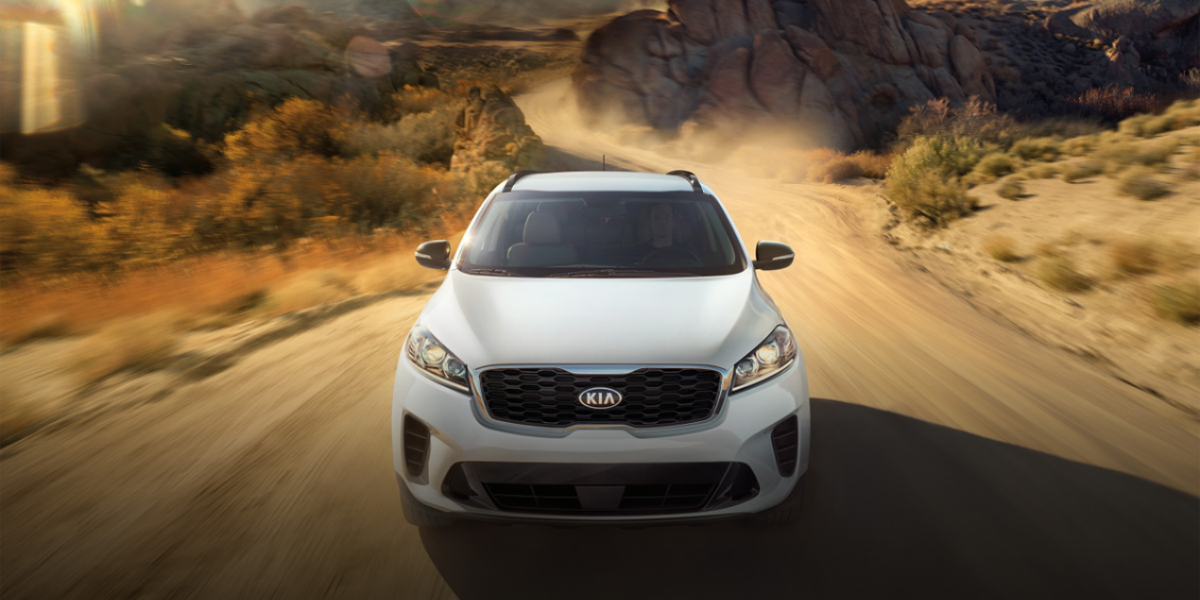 Exterior – 2020 Kia Sorento
While both vehicles have third rows, the Sorento leans more crossover, and the Pathfinder leans more SUV. The Sorento has 109.4-inch wheelbase and is 189 inches long. The Pathfinder, on the other hand, has 114.2-inch wheelbase and is 198.5 inches long. The Pathfinder is about 3 inches taller, but perhaps surprisingly, the Sorento offers more ground clearance: 7.3 vs 7.0 inches. Both vehicles feature a manual liftgate as standard equipment. A power liftgate is optional with the Sorento, and the Pathfinder gives you the option of a hands-free power liftgate.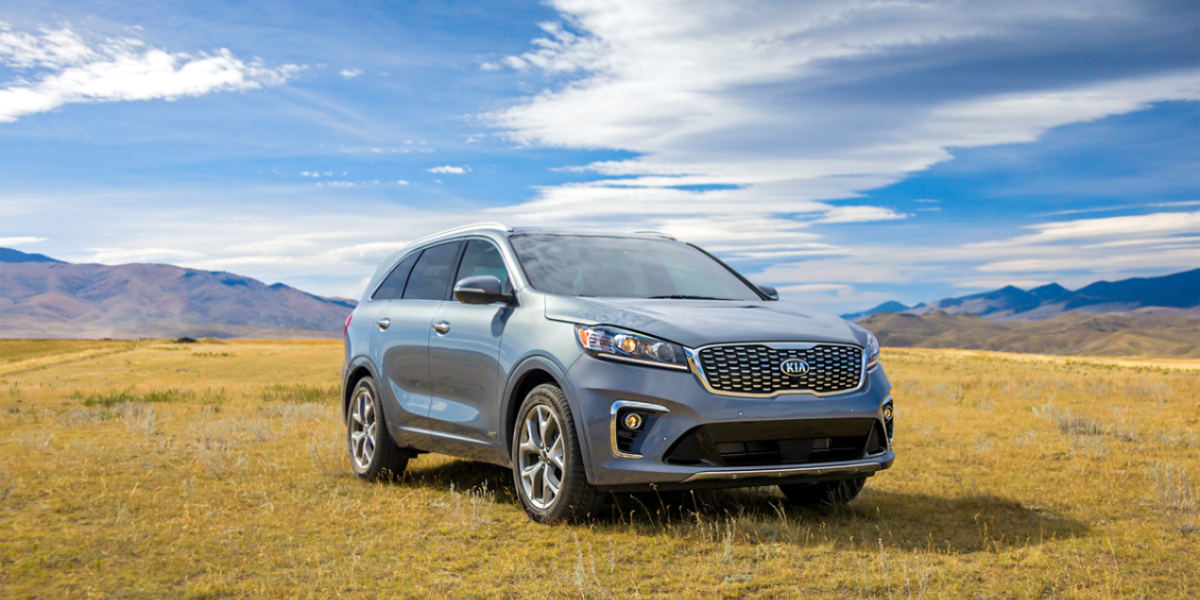 Interior – 2020 Kia Sorento near Toronto ON
The Sorento and Pathfinder both provide seating for seven, but the Sorento is a crossover and the only true crossover to offer this seating capacity. This does mean you have to sacrifice passenger space. In fact, the Sorento has more passenger volume: 154.2 vs 137.8 cubic feet. The Sorento may surprise you in the third row seeing as how it gives you more headroom and almost as much legroom. The biggest sacrifice that comes with going with the crossover is the core cargo area: 11.3 vs 16.2 cubic feet. However, when you really need the space, you can fold both rows down to claim up to 73.0 cubic feet, and that isn't a huge difference from the 79.5 cubic feet the Pathfinder provides.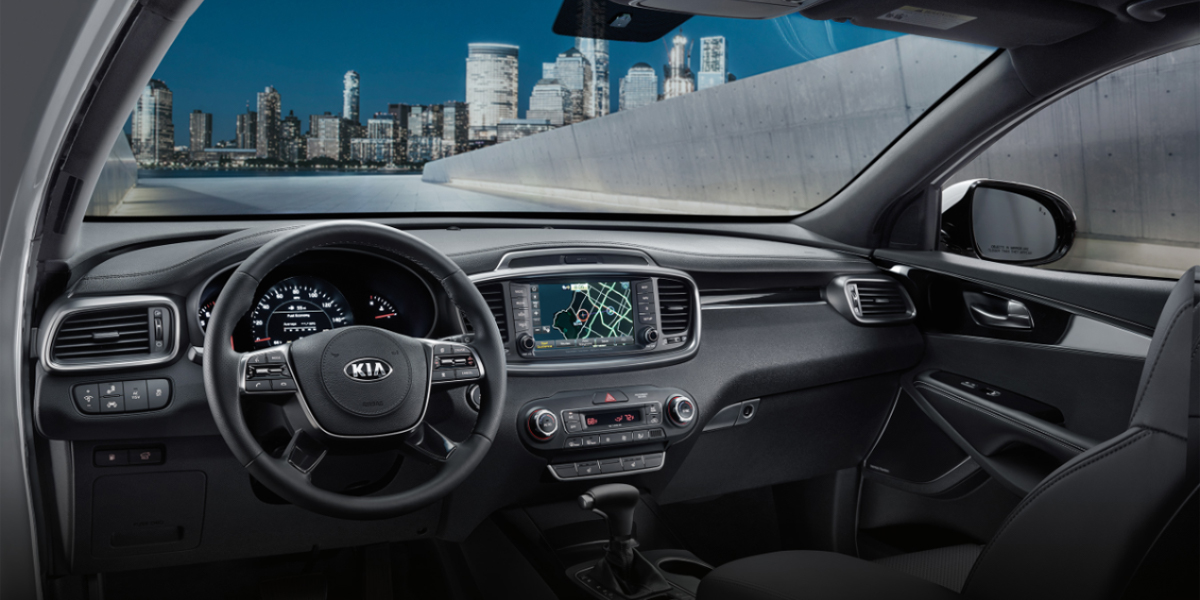 Mechanical – Sorento specs near Toronto
Both the Sorento and Pathfinder are front-wheel drive standard and offer an all-wheel drive option. That option is available at all trim levels with the Pathfinder and on the LX and up with the Sorento. The Pathfinder comes with just one powertrain: a 3.5-liter V6 engine paired to a continuously variable automatic transmission. This V6 makes 284 horsepower and 259 pound-feet of torque. Kia offers two powertrains for the Sorento. The L and LX feature a 2.4-liter four-cylinder mated to a six-speed automatic. This engine makes 185 hp and 178 lb.-ft., which is in line with your usual crossover. But when you opt for the S and above, you get a powertrain more in line with mid-size SUVs: a 3.3-liter V6 engine mated to an eight-speed. This V6 makes 290 hp and 252 lb.-ft.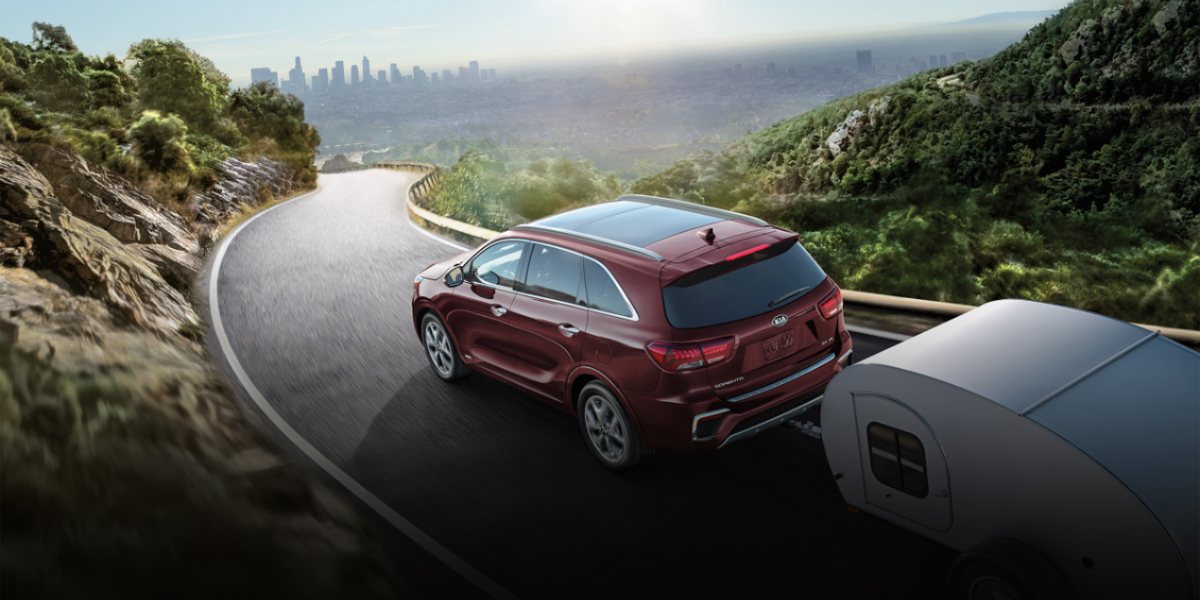 Technology – Sorento specs near Toronto ON
Both the 2020 Kia Sorento and the 2020 Nissan Pathfinder are an IIHS Top Safety Pick. The Sorento features the Uvo infotainment system, a 7-inch touchscreen, Bluetooth, a USB port, Apple and Android device support and a six-speaker audio setup. The Pathfinder features the Nissan Connect infotainment system, an 8-inch touchscreen, Bluetooth, dual USB ports and a six-speaker audio setup. Notable omissions include Apple CarPlay and Android Auto, which aren't even available as options. Kia offers adaptive cruise control, blind-spot monitoring, automated emergency braking and blind-spot monitoring. These are offered at the base level and become standard as you move up trim levels. Nissan offers similar technologies and includes automatic emergency braking standard.
Standard Equipment – 2020 Kia Sorento dealer
When it comes to standard equipment, both the Sorento and Pathfinder impress. The base Sorento L features 17-inch aluminum alloy wheels, the Uvo infotainment system, a 7-inch touchscreen and Android and Apple support. Options available at the base level at 401 Dixie Kia include dual-zone climate control, heated seating and various driver assistance technologies. The base Pathfinder S includes 18-inch wheels, the Nissan Connect infotainment system, an 8-inch touchscreen and a tri-zone climate control system.
Contact Us Today
The new Sorento may be just the SUV you've been looking for, and we have it available right now at your local Kia dealership serving Mississauga Toronto Ontario. You can visit 401 Dixie Kia at your convenience to test-drive the Sorento, and if you have any questions not answered by our 2020 Kia Sorento vs 2020 Nissan Pathfinder comparison, we encourage you to call us. In addition to shopping our selection online, you can also use our website to talk to us via live chat or email. We can provide personalized quotes, get started on your financing preapproval, discuss specials and much more.
*This article is for informational purposes only, please contact the dealership for the latest information.
Disclaimer
By submitting your email address or phone number, you allow us, 401 Dixie Kia, to include you on our contact lists to send you information about our products, services and promotions. You may revoke consent at any time by clicking on the "Unsubscribe" link in your email.